by sarah —
last modified

10/02/2021 11:54 AM
Lottery celebrations showcasing everyday culture
by sarah —
last modified

10/02/2021 11:54 AM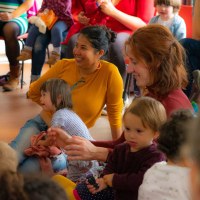 Local residents joined in with a Lullabies workshop at Easton Community Centre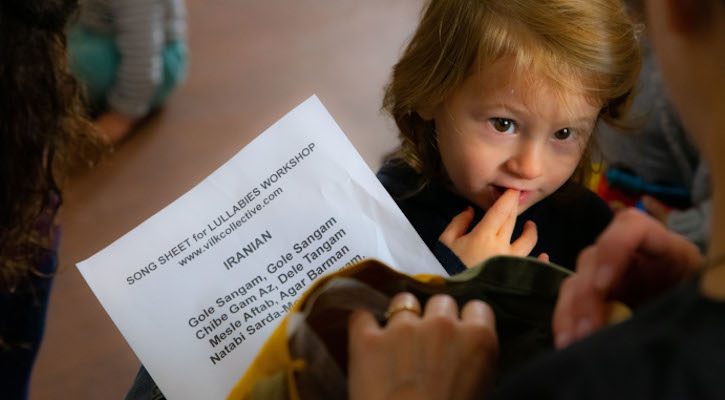 Photo Alexa Ledecky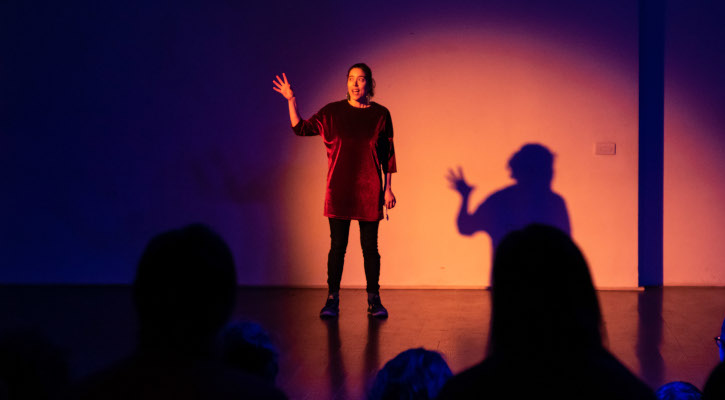 Photo Alexa Ledecky
Trinity has been selected to be one of 40 community arts centres to take part in Here and Now, a national and local celebration of culture within communities running alongside the National Lottery's 25 year anniversary.
"After speaking to others who are of mixed heritage, and face a similar challenge of how to keep our mother tongues and cultures alive I realised there was scope to dive deeper into this subject but through music, as music has no borders, can touch us all and unites us rather than divides us." Roxana Vilk
The project, headed by Future Arts Centres, will see 40 new projects created in community arts centres across the UK, co-created between exceptional artists and community participants.
Trinity will be working with award winning multi-disciplinary British/Iranian Roxana Vilk who will develop her project Lullabies.
Lullabies celebrates the diversity of cultures who call Bristol home by gathering & sharing songs from across the globe. Lullabies connects communities through the sharing of songs, celebrating the stories and the heritage behind them.
Roxana during the sharing of the pilot of Lullabies at Trinity. 
Credit: BBC
Roxana secured an IGNiTE artist residency at Trinity in 2019 where she began collecting Lullabies during her pilot of the project. During her year long residency she delivering a workshop at Easton Community Centre to residents and families living in the BS5 area as well as meeting with Bristol residents to collect recordings.
In 2020 Roxana will be meeting with communities members throughout the year to collect Lullabies alongside hosting workshops, culminating in a celebratory festival event at Trinity later in the year.
If you're interested in getting involved please get in touch on info@trinitybristol.org.uk
About Here and Now
Here and Now: 40 new projects taking place in and around 40 arts centres as part of a national and local celebration of culture within communities.
@HereandNow2020