by sarahb —
last modified

10/02/2021 11:54 AM
Lullabies From Across The City
by sarahb —
last modified

10/02/2021 11:54 AM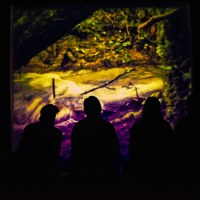 A photo recap of IGNiTE Artist Resident Roxana Vilk's workshop and sharing
In early April 2019, we welcomed Roxana Vilk and her creative team to Trinity for a workshop and sharing of her new piece Lullabies. Roxana is one of the four artist residents we have been supporting this year as part of our IGNiTE programme. During her time with us, she has worked on gathering and showcasing traditional lullabies from the diversity of cultures that have come to call Bristol home.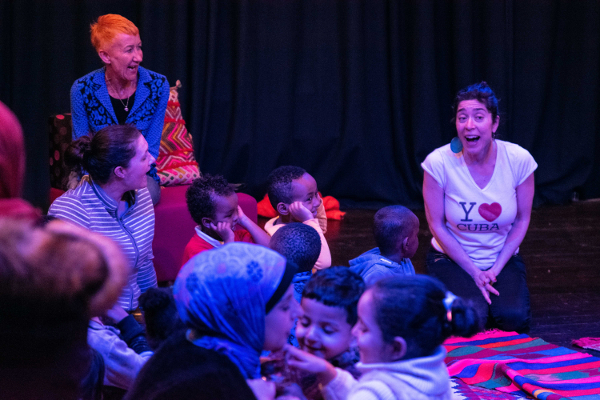 Roxana (far right) and Lullabies producer Katy Noakes (far left) surrounded by children from the Rosemary Nursery @ Alexa Ledecky
Trinity neighbours Rosemary Nursery came along for a workshop in the afternoon. They were welcomed in a cosy space that really reflected the warm and intimate feel of the Lullabies project. The children and carers sat comfortably on colourful cushions and carpets and watched an audio-visual piece that showcases the Lullabies gathered by Roxana and her team.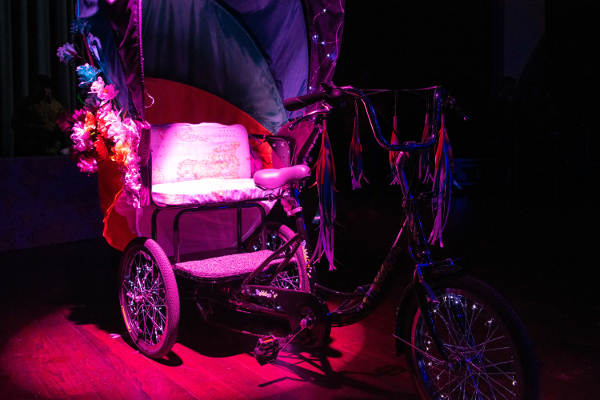 The Lullabies rickshaw created by Designer Ruth Ramsay @ Alexa Ledecky
They then learnt to sing a Somalian lullaby with two project participants before having their photo taken on the Lullabies rickshaw. The rickshaw was created by Designer Ruth Ramsay with the idea to involve further communities by cycling around more cities to gathering more lullabies.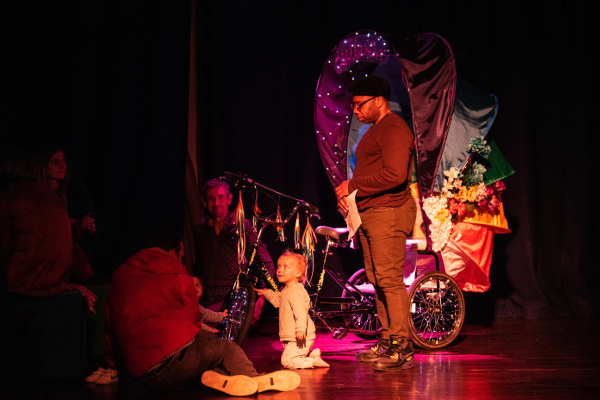 Trinity Engagement Office Edson Burton reading his poem amongst an audience of adults and children @ Alexa Ledecky
The workshop was followed by an evening sharing attended by a larger, mainly adult audience. The audio-visual piece was screened again and followed by a live Kurdish lullaby singing and a poem reading.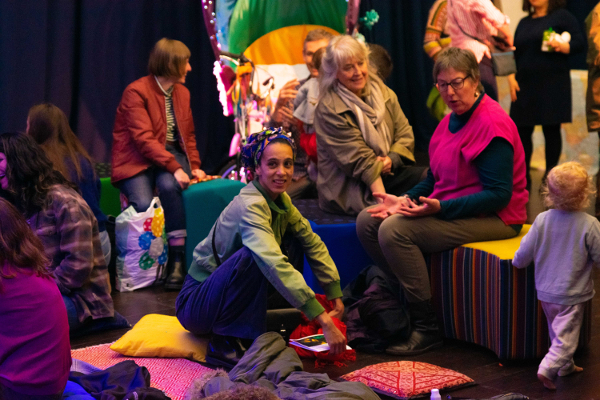 Adults and children interact after the screening and live performances before a Q£A with the Lullabies creative team @ Alexa Ledecky
It felt particularly special and soothing to have children and adults come together as part of the sharing. During the feedback session, an audience member said: "Loved having kids around made it beautifully relaxed, comforting and accessible".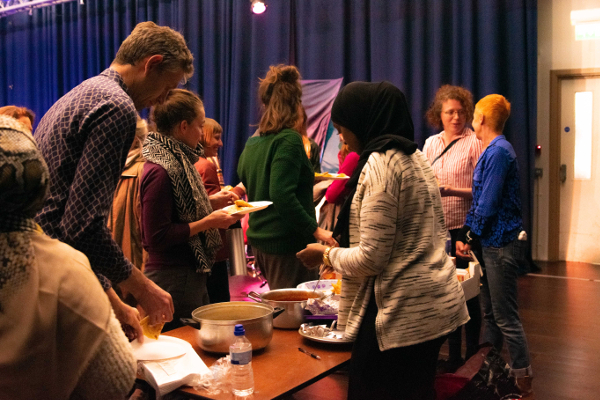 Lullaby contributors serve home made Somalian food to audience members @ Alexa Ledecky
Everyone was able to enjoy freshly cooked Somalian food as part of the sharing, which was kindly prepared and served by local project participants. This brought a particularly heart warming touch to the evening and allowed everyone to engage in informal conversations.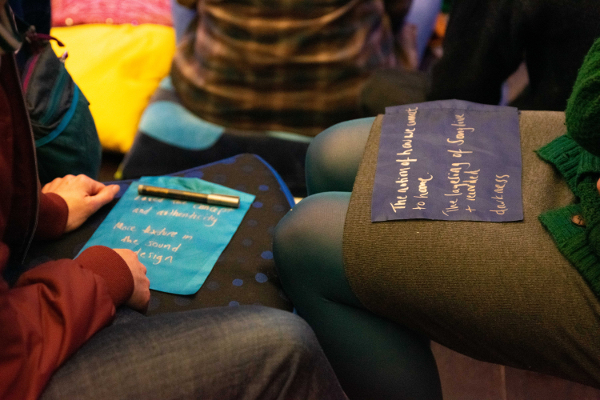 Two audience members sit with colourful pieces of bunting and pens on their knees @ Alexa Ledecky
As well as discussing the project with Roxana and her team in a Q&A, the audience could give written feedback about the sharing, of which: "Beautiful songs, images, words and feelings. Thank you to all who shared. It has inspired me to explore my own heritage through song" and "So much love down the generations. Singing of fears and making them less".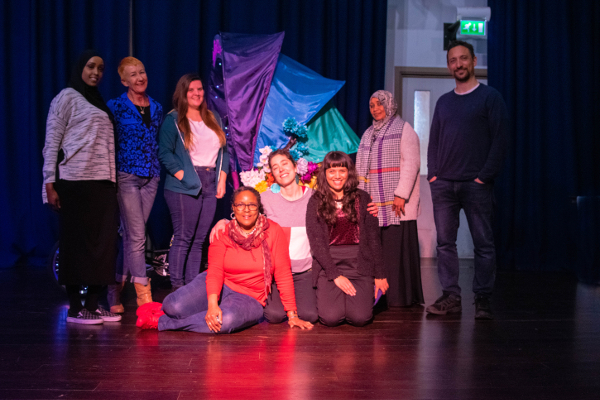 The IGNiTE and Lullabies teams pose together in front of the Rickshaw @ Alexa Ledecky
Read more about the Lullabies project on Roxana's website and about our other artists in resident including Ania Varez, Viki Browne and Vicki Hearne.
About IGNiTE
IGNiTE is Trinity's in house programme of world-class, innovative theatre and dance about issues that matter to people now, starting conversations and sparking debate. IGNiTE is supported using public funding by the National Lottery through Arts Council England and by Bristol City Council.