by sarahb —
last modified

20/02/2019 11:24 AM
Viki Browne's 'Hyper Fem' Sharing
by sarahb —
last modified

20/02/2019 11:24 AM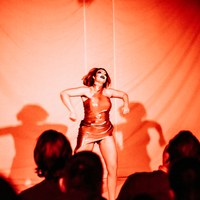 Trinity's IGNiTE programme of theatre and dance
Our IGNiTE residencies are an opportunity for artists or companies to develop  a new piece of work at Trinity. In the 2018 / 2019 cohort we welcomed Ania Varez (you can read two blog posts about her project here and here); Roxana Vilk, Viki Hearne and Viki Browne. All artists receive space, resources and support to develop their project.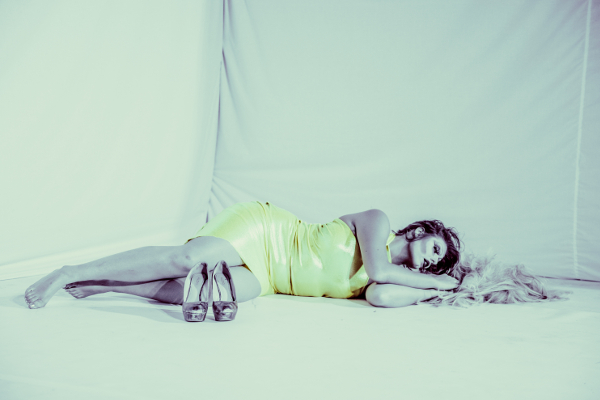 Viki Brown during her Hyper Fem sharing (photo credit @ Khali Ackford)
Viki shared her work: Hyper Fem in early January 2019 at Trinity. Hyper Fem asks whether the performance of femininity through Drag can be as powerful, political or subversive when performed on a female identifying body. It is strongly inspired by some of her recent previous projects which involved epic wigs and performing as a 'make up girl in a tiny dress'.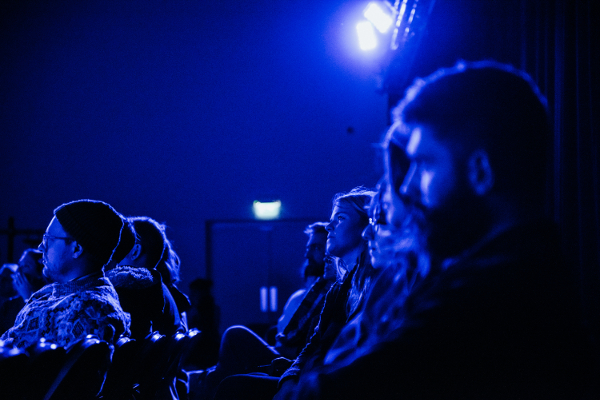 Many people came along to Viki's sharing, including Trinity staff (photo @Khali Ackford)
The IGNiTE team attended alongside Trinity staff, industry professionals and members of Many Minds the Bristol based arts and mental health charity that Viki is a co-director of. A sharing is the opportunity for an artist to receive feedback on their work in progress and to develop the piece further. For audiences it is an opportunity to 'contextualize the artist's vision'.
"I work alongside resident artists helping with admin and logistics. Often we talk about road blocks they are facing and their ''break though moments''. Because of this when I'm given the opportunity to see sharing's I jump at the chance. It gives me the opportunity to push my boundaries and offer perspective that may not come from the artist's typical audience. " - Ripley, Admin Assistant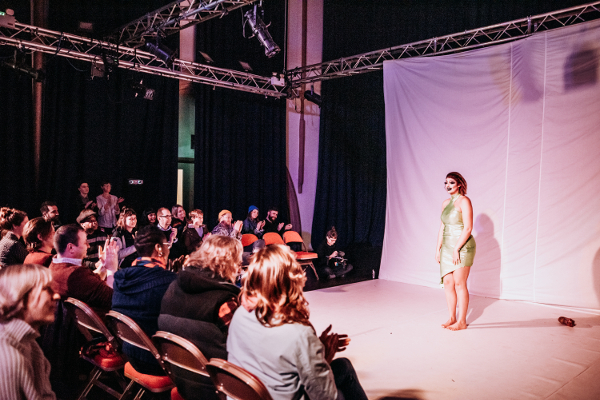 Viki interacts with the audience after her sharing of 'Hyper Fem' (photo @Khali Ackford)
Looking back on her residency Viki says: "Developing 'Hyper Fem' at Trinity has been an incredible opportunity for me. I find the building, its history and its placement in the city truly inspiring. It's political past and its dedication to the multiple communities who use the space have challenged me to think and dream bigger than ever before. I felt safe, supported and welcome in the building which after two weeks of working there started to feel like a second home. We are now excited to begin the next phase of the project: finding partners and commissioners to work with on the show!"
In March and April welcome Roxana Vilk whose residency will focus on the lullabies families cross Bristol sing to their children.