by sarahb —
last modified

06/03/2019 02:08 PM
Getting Things Off Your Chest
by sarahb —
last modified

06/03/2019 02:08 PM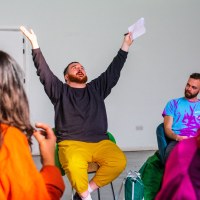 Scottee during his workshop Making Stuff About Stuff
Scottee is a performer and writer who creates work that tackles challenging subjects head-on. We kicked off our IGNiTE Spring season with his show Fat Blokes and added to it an afternoon workshop that gave participants the opportunity to discover more about Scottee's creative practice.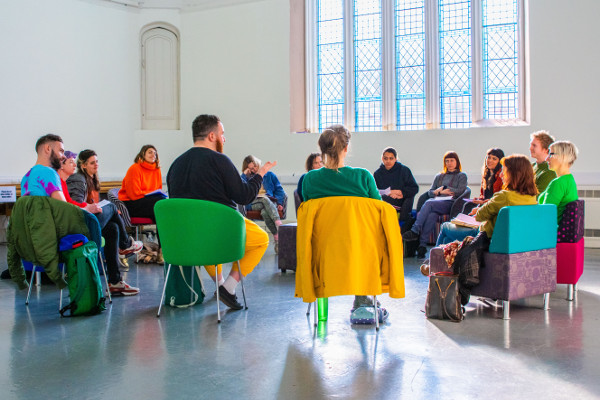 During the afternoon prior to performing his show as part of Trinity's IGNiTE, Scottee gave a workshop titled "Making Stuff About Stuff". The session was delivered in an open-minded, safe space, allowing all participants to exchange ideas freely.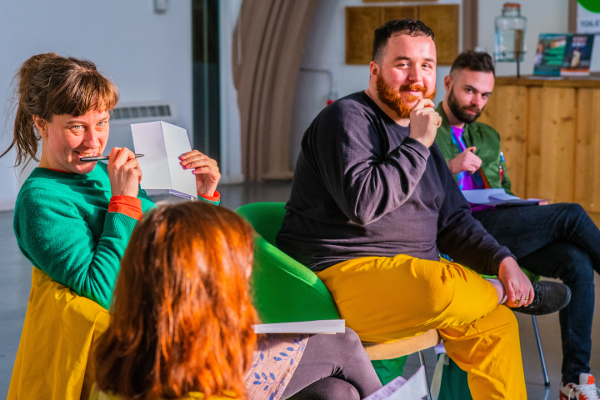 Those who attended were able to share amongst one another and with theatre maker and performer Scottee himself. They discussed ways of finding inspiration for creating new work through different exercises.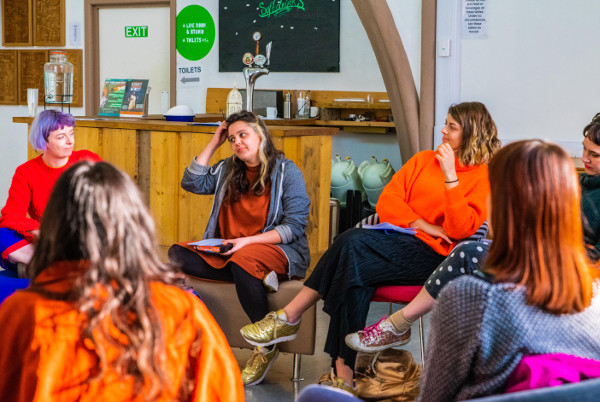 Scottee introduced ways of finding new themes to develop new meaningful work. He started off by encouraging the participants to create a list of words that reflects their identity in their own eyes and the eyes of others.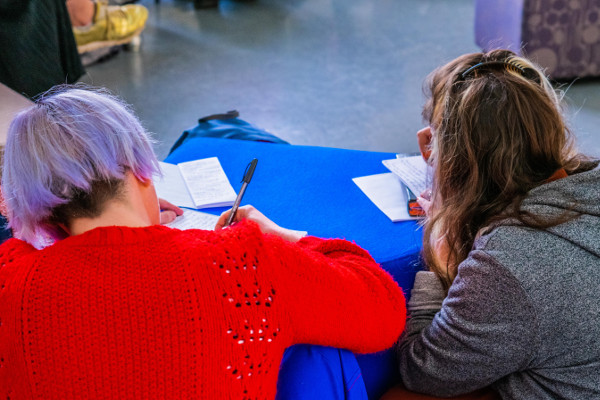 In the second phase of the workshop, Scottee invited the participants to create a list of what makes them angry and to choose one of these particular ideas and write a "rant" about it.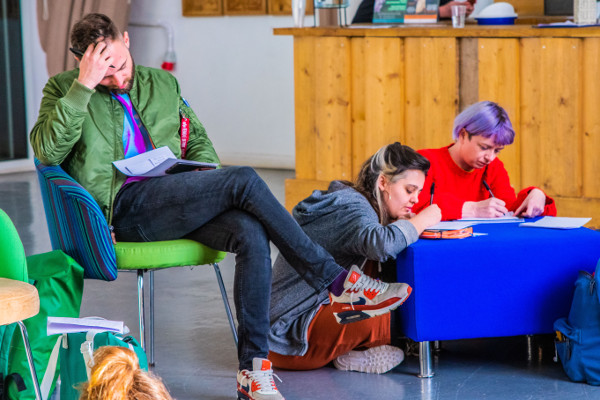 "It felt like a really safe and generous moment. I liked having less 'showing work' and more talking about creative process in an interactive way" - workshop participant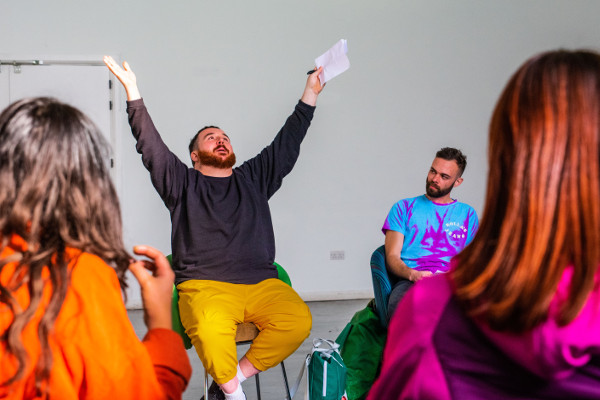 There are plenty more IGNiTE workshops around the corner. Why not join Shane Shambhu (Confessions of a Cockney Temple Dancer,10 Mar) or Akeim Toussaint in the day time (before Windows of Displacement, 23 Mar), or drop in just before Rent Party (16 Mar) take to the stage for a dance workshop?