by sarahb —
last modified

05/11/2018 03:40 PM
Vicki Hearne's "Practically Perfect" sharing
by sarahb —
last modified

05/11/2018 03:40 PM
"Practically Perfect" is a new project by IGNiTE artist Vicki Hearne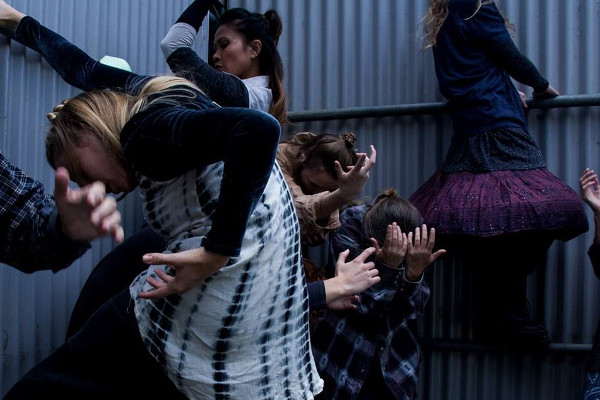 Vicki Hearne is part of this years cohort of  IGNiTE artists in residence (photo @Megan Ashton)
Alexa Ledecky, our very awesome project assistant on our IGNiTE programme, went along to IGNiTE resident artist Vicki Hearne's sharing of the work she is developing here at Trinity - sharing's are an opportunity for artists to receive feedback about their work.
Read on to find out Alexa's thoughts about 'Practically Perfect'.
Last month, Vicki Hearne and her Untold Dance Theatre fellow female performers brought their work in progress to Trinity for a sharing session. Audience members were invited to attend the performance for free and encouraged to share their feeling and impressions about the ideas that have been developed so far. Vicki has been working on "Practically Perfect" as part of her IGNiTE residency with Trinity since early September.
"Unity definitely shone through the dancers and musicians during the performance."
The show uses dance and theatre to explore how most women are often pushed to mould their body into an idea of perfection that society dictates. As the performance began, the lights dimmed and two musicians sat by the side of the scene set the atmosphere with an acoustic guitar and synth live soundtrack. The dancers entered, carried by the ethereal melody and began to tell us their story. A recurring theme became apparent: the female body being objectified with harsh humour and sarcasm.
Vicki had several solid scenes to present to the audience. To mention a few without giving too much away; robotic Barbie dolls, a restaurant serving perfect female bodies on a platter, a "cooking" class on how to make a flawless woman. All those scenes involved folding, crushing bodies and treating them like objects, quite literally making them submit to society's vision of perfection. The audience was also very receptive to the challenging subjects tackled and invited Untold Dance Theatre to go deeper and make them feel even more uncomfortable. The exploration of a serious subject did not cut out artistic creativity. Each scene was different and the audience stated it will be interesting to see how the "chaos binds with the more flowy parts" in the final performance. Discussing the overall tone of the show, a viewer pointed out: "There are kitsch moments, but those were so precise and clean. The comedy helps with the more earthy parts".
Vicki and the cast listened to the audience with poise, eager to use this sharing session to develop "Practically Prefect" further. Some open expectations were expressed: "The rhythm was building into something that was establishing. I would like to see everyone go completely wild at some point". The viewers repeatedly showed excitement about finding out the answers in the finished piece: "What happens the the reject; are they 'put right' or are they 'celebrated for being imperfect'?".
A woman concluded the discussion by encouraging to celebrate our imperfections rather than to condemn them: "We don't have to be whole as an individual, we're whole as a group". One thing is for certain - unity definitely shone through the dancers and musicians during the performance.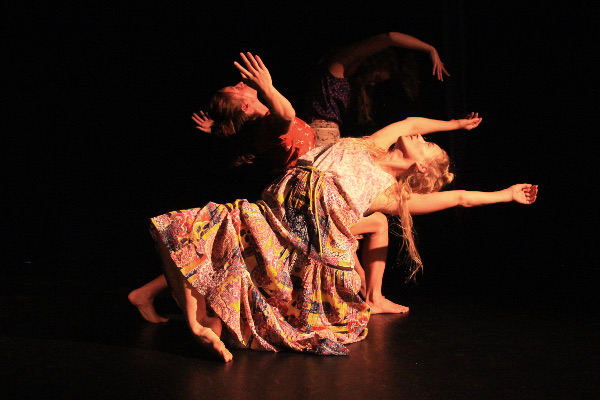 The sharing of the work took place in Trinity's Ffye Hall (photo @Megan Ashton)
Stay tuned for updates on Vicki Hearne and our three other artist residents here on our website.
IGNiTE is supported using public funding by Bristol City Council and by the National Lottery through Arts Council England