by sarah —
last modified

09/03/2020 12:00 PM
Arnolfini Take Over
by sarah —
last modified

09/03/2020 12:00 PM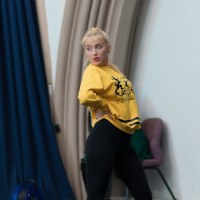 Moving Bristol Trinity Centre Dance in Bristol
Sound on for this film of Let Us Dance....
Back last year we teamed up with Arnolfini and young female dancers to takeover institutional spaces. Running alongside the 'Still I Rise' exhibition, a large scale exhibition that documented women's experiences and acts of resistance in the last 150 years, Let Us Dance invited young dancers from across the city to take over a space with Flash Mob style dances.
We will be continuing to programme dance activity throughout 2020 as part of the #MovingBristol Dance Hubs project. Keep an eye out on our website for activity you can get involved in, including Dance Classes for Women who have experienced or currently experiencing cancer.