by sarahb —
last modified

30/09/2019 01:43 PM
Let Us Dance
by sarahb —
last modified

30/09/2019 01:43 PM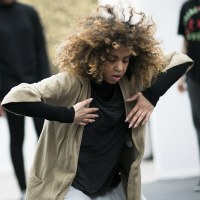 'Let Us Dance' project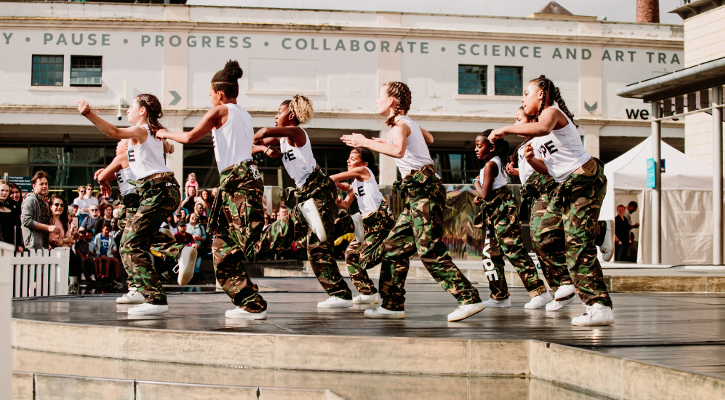 Hype perform on the Trinity stage at Harbourside Festival 2019. Photo Alastair Brookes
Young female street dancers will be taking over Arnolfini as part of the Trinity supported 'Let Us Dance' project that runs alongside Arnolfini's 'Still I Rise' exhibition.
Running in the gallery space every Sunday, until Dec 15, 'Let Us Dance' is a celebration of young women. Street dancing teenagers, enter the gallery space, dance to soundtracks from their mobile phones playing their choice of songs and then leave the space. This is a simple act of resistance, defiance and tremendous skill.
Trinity have been working with Bristol-based dance groups to invite young women aged 13-19 to get involved. Some of the groups taking part already have strong connections with Trinity; HYPE meet weekly at Trinity and are supported by Trinity's Community Kick Start initiative and Rise Youth Dance have performed their annual showcase at Trinity. Also performing are BS13 / Storm who took part in Trinity's Dances Stage at Bristol Harbourside Festival last July.
Head down to Arnolfini every Sunday between 1pm and 4pm and you might just catch one of the vibrant surprise performances of young women taking ownership of a space they are usually denied.
Let Us Dance is presented by Arnolfini, with the support of Trinity Centre.