Booking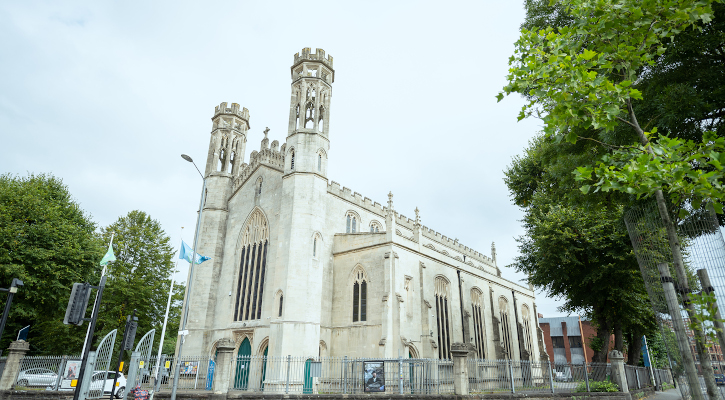 Trinity Centre Old Market, Bristol the perfect space for live performances, community functions, weddings and more / Images © Khali Ackford & KoLaB Studios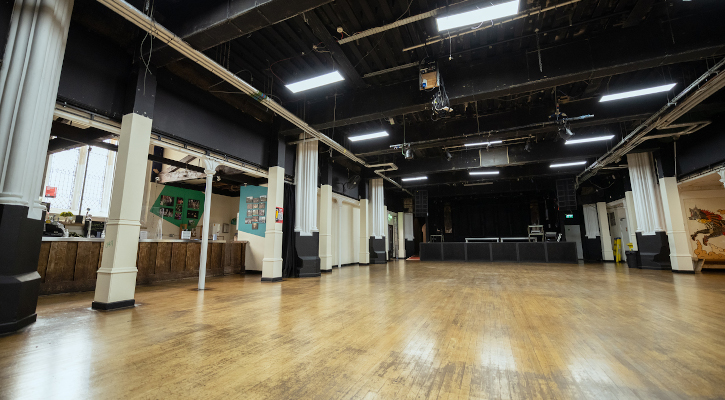 Main hall great for: live music, club nights, special events, community meetings, jobs fairs and markets / 600 capacity (200 seated) / Images © Khali Ackford & KoLaB Studios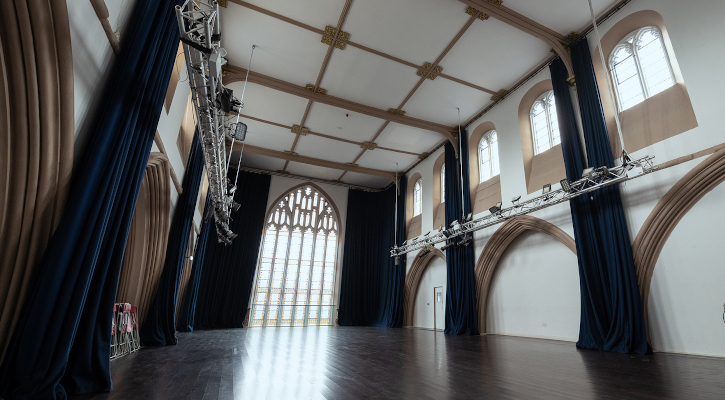 Fyfe hall great for: weddings, ceremonies, awards events, theatre and dance rehearsals and production / 300 capacity (150 seated) / Images © Khali Ackford & KoLaB Studios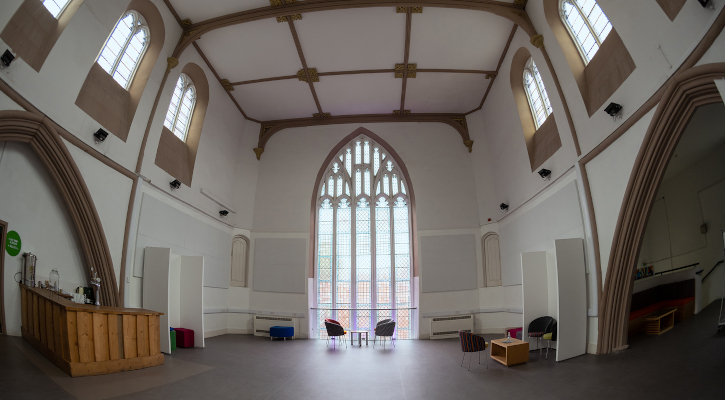 Graffiti room great for: exhibitions, meetings, workshops and rehearsals / 80 capacity / Images © Khali Ackford & KoLaB Studios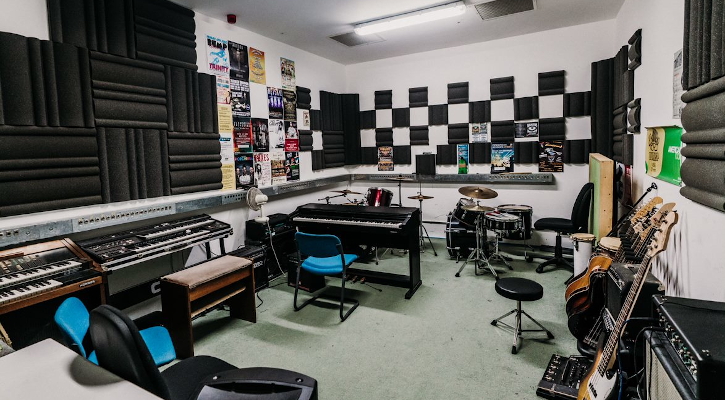 Recording studio great for: audio recording and rehearsals / Images © Khali Ackford & KoLaB Studios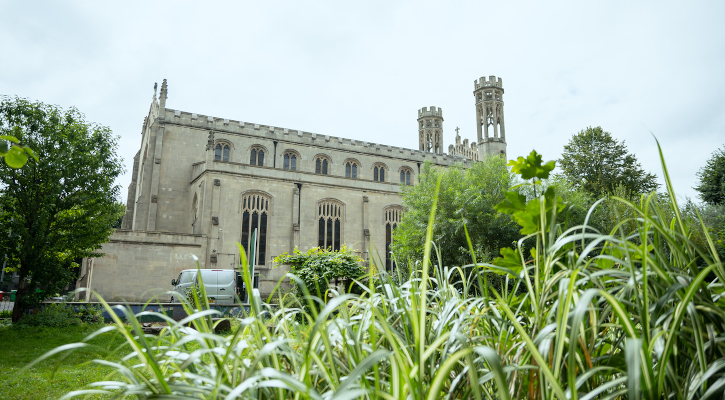 Garden great for: photography, workshops and nature play / Images © Khali Ackford & KoLaB Studios
Trinity is a great, affordable location in East Bristol offering a variety of event spaces and rates to suit activities
The venue is perfect for live performances, community functions, weddings and more.
We are happy to work with you to help plan for your event or activity.
There are no restrictions as to who can book or use the facility and tiered hire rates are available to charities, voluntary groups and local residents to create more community activities. Unless otherwise agreed in writing, a 50% deposit is required to confirm your booking, with the balance due by the date indicated on your invoice and prior to your event taking place. By making payment hirers agree to accept our Terms and Conditions of hire.