Theatre ◦ Dance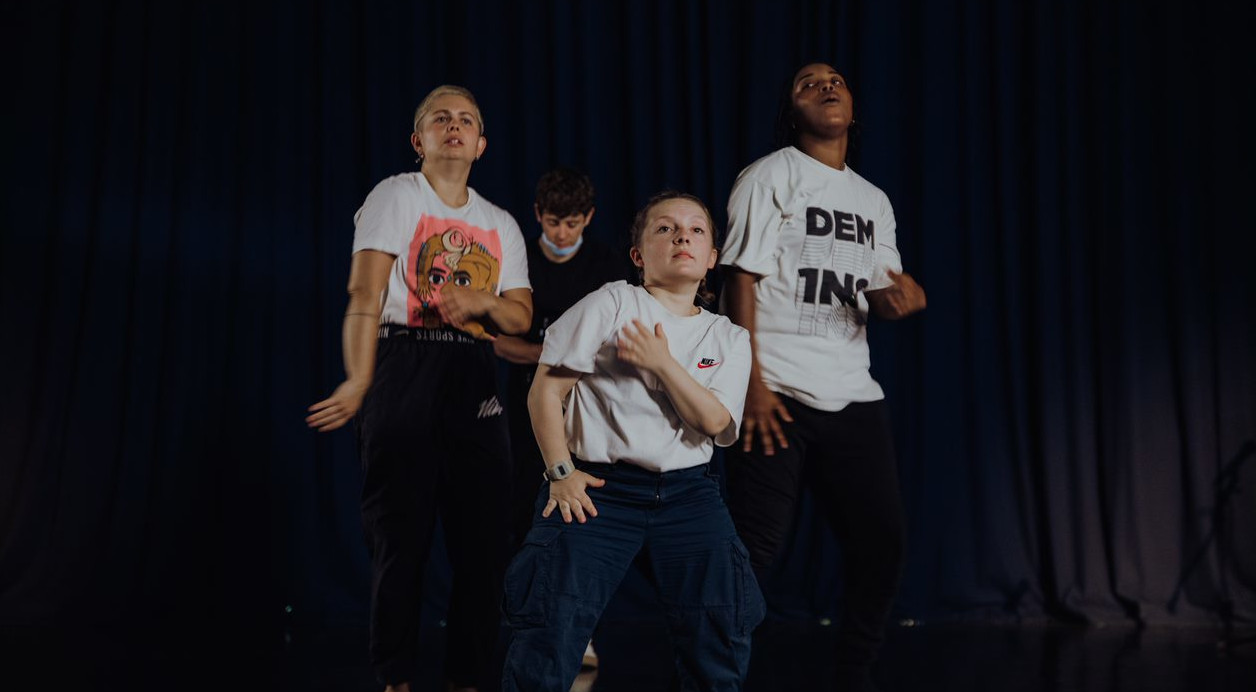 Like Mercury Residency Bellatrix and Emma Houston Dance Collective. Photo Khali Ackford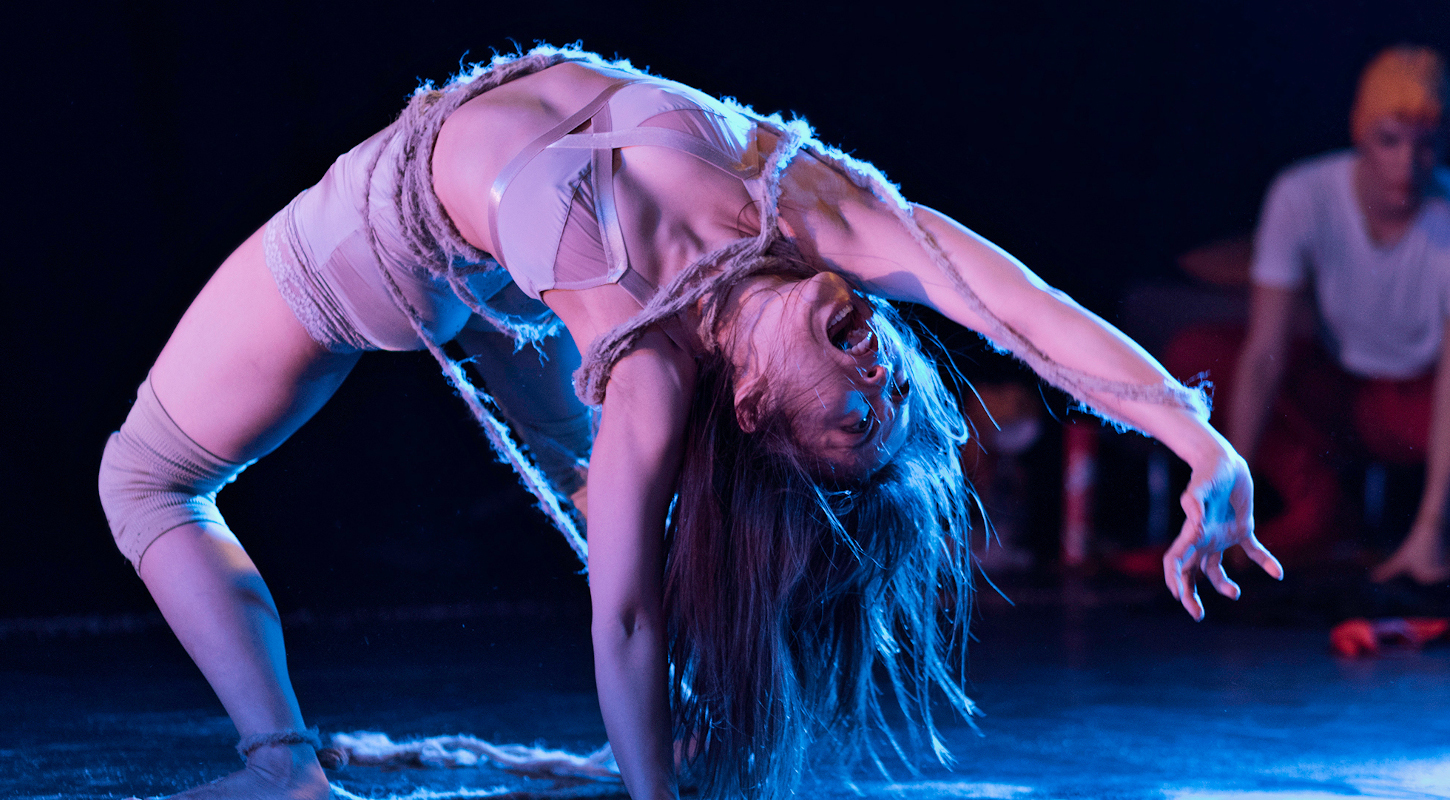 Ladylike performed in the Fyfe Hall. Photo Jessica Bartolini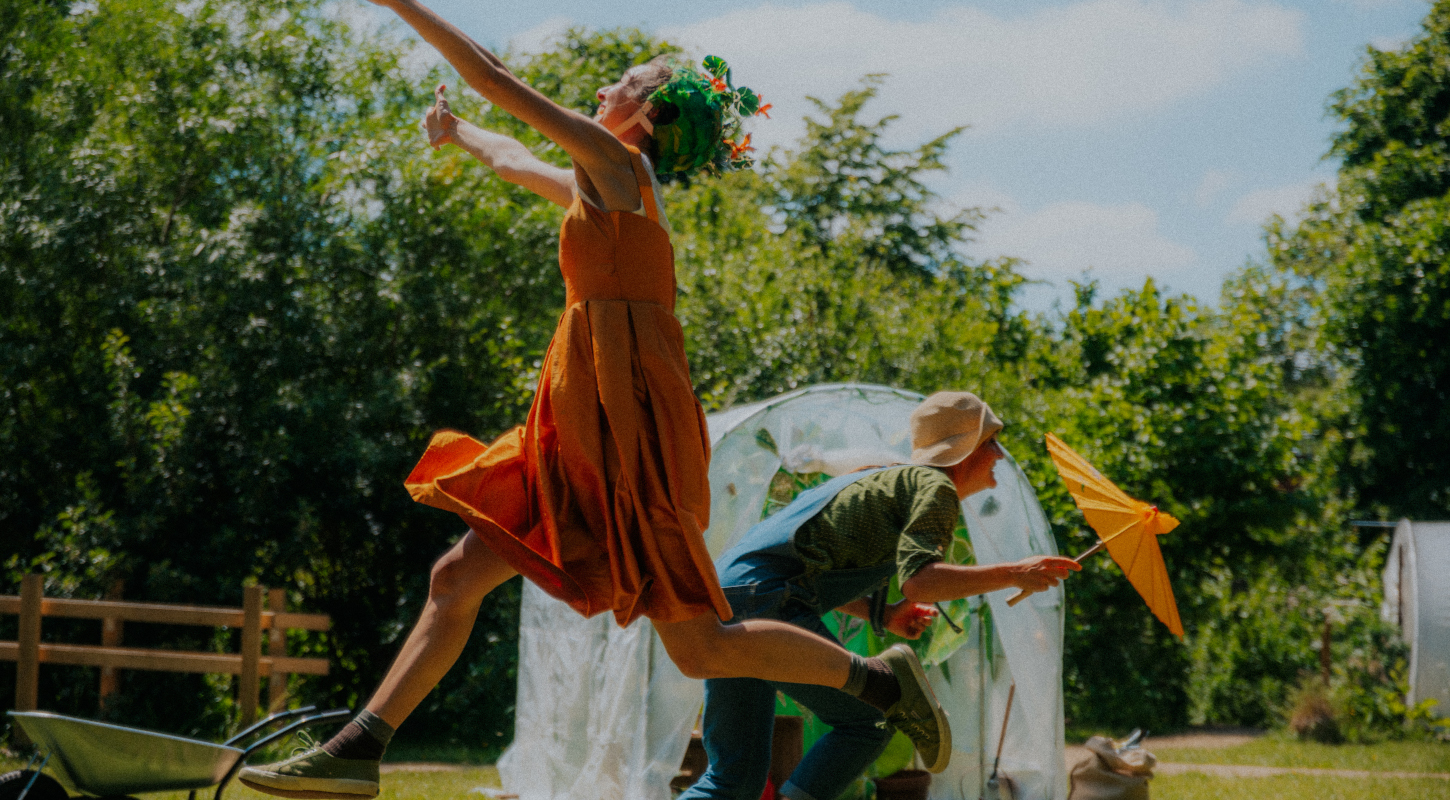 The Greenhouse 2021. Photo Khali Ackford
Trinity is a perfect performance and development space for theatre and dance
Our beautiful upstairs hall offers a dramatic space, with sprung oak floor, underfloor heating and stained-glass windows providing natural lighting and a unique back drop.
The space also has floor to ceiling black out drapes and technical lighting making it an incredibly versatile space for performances whether in a traditional end on format or in a round. The large performing space can be adjusted to best fit your show.
Fyfe Hall is also great for dance, theatre and circus rehearsals and development work and we are interested in hearing from artists and groups wanting to partner where their work and practice fits with our programme.
There are no restrictions as to who can book or use the facility and tiered hire rates are available to charities, voluntary groups and local residents to create more community activities. Unless otherwise agreed in writing, a 50% deposit is required to confirm your booking, with the balance due by the date indicated on your invoice and prior to your event taking place. By making payment hirers agree to accept our Terms and Conditions of hire.