by sarah —
last modified

23/06/2020 01:30 PM
Nuala Honan Single Launch
by sarah —
last modified

23/06/2020 01:30 PM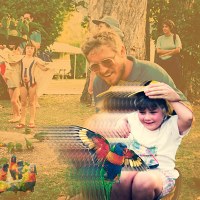 Nuala Honan Live Stream Trinity Presents
Singer-songwriter, composer and musician, Nuala Honan, joined Trinity for a livestream single launch for new single, Head Undone.
'Head Undone' is the second single from Bristol-based, Australia-born, independent artist, Nuala Honan's second album, which launches later this year.
This is brought to you by Trinity Presents. Click here to see more arts, community, well-being and education content or follow us on Facebook, Instagram and Twitter.
Trinity are working with external artists, partners and organisations as part of Trinity Presents Online to provide exciting content, relevant to Trinity's diverse audiences and in line with our Equal Opportunities and Free Speech Policies. Click here for more information about our Policies. While we endeavour to ensure content we share is relevant and appropriate, Trinity is not responsible for individual content created by third parties.