by emma —
last modified

12/10/2018 11:56 AM
Equal Opportunities
by emma —
last modified

12/10/2018 11:56 AM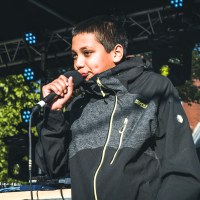 We are committed to promoting equality of access, opportunity and provision as part of everything that we do

We are committed to treating everyone equally and fairly. Photo @ Jessica Bartolini from Trinity's Annual Garden Party 2018
Principles
1. Equal treatment
Trinity is committed to ensuring everyone is treated everyone equally and fairly. See our Code of Conduct for more info.
2. Accessibility
We are committed to providing a safe environment and ensuring our activities, services and facilities are accessible to all. See Accessibility for more info.
3. Information
Information about Trinity activities, services and policies will be made publicly available.
4. Employment
Trinity is committed to providing fair employment and volunteer opportunities. See our Recruitment Policy for more info.
5. Development
Following employment, all staff will have equal access to development opportunities.
6. Membership
Membership of Trinity is open to all who wish to support the organisation. Further details can be found in our Membership Policy.
8. Consulting
Trinity aims to consult as widely as possible with the communities we serve. If you want to talk to us about any aspect our work, please get in touch.