Code of Conduct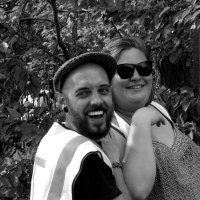 Heritage Talk at Trinity
Code of Conduct
We want to make sure The Trinity Centre is a safe space where everyone can enjoy music, art and freedom of expression, and be themselves, free from hatred and harassment.
To achieve this, we ask everyone coming to the Centre to act in line with our Code of Conduct. This means: upholding Trinity's ethos and values; treating everyone fairly, mutual respect and dignity; equality of opportunity, inclusion and cooperation; toleration, appreciation and positive communication.
Types of behaviour not permitted on our premises include, but are not exclusive of: bullying; rudeness or disrespect towards staff, volunteers or other visitors; homophobia; intimidation or threatening behaviour; obscene language; racism; sexism or harassment; theft; violence and abuse (both physical and mental).

How to Report
We are committed to resolving issues quickly and effectively, to maintain positive relations and a safe environment for everyone.
If you see or experience any unwanted attention, contact, bullying, harassment, or behaviour of any kind that makes you uncomfortable, please speak out and notify our staff immediately.
Sexual harassment, acts of aggression, racism, misogyny, transphobia, homophobia, religious bigotry or hatred and discrimination of any kind are not permitted. Anyone found to be committing such acts will be removed from the venue.
Trinity's Code of Conduct applies to everyone using the Centre. After an event, if you would like to share feedback - good or bad - or to report an incident please get in touch or call 0117 935 1200 and ask to speak to our Safeguarding Officer in confidence.