by emma —
last modified

12/10/2018 10:06 AM
Code of Conduct
by emma —
last modified

12/10/2018 10:06 AM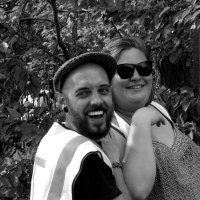 R-E-S-P-E-C-T, that's what it means at Tri-ni-ty!
Treat people with respect and dignity when at Trinity (photo from Trinity Garden Party 2018 @ Jessica Bartolini)
We request everyone acts within our code of conduct when on Trinity's premises.
This includes upholding Trinity's ethos, values and policies - including equal opportunities - and treating everyone fairly, with respect and dignity.
Principles
mutual respect
equality of opportunity
inclusion
toleration
appreciation
positive communication
Types of behaviour not permitted on our premises include, but are not exclusive to: bullying; rudeness or disrespect towards staff, volunteers or other visitors; homophobia; intimidation or threatening behaviour; obscene language; racism; sexism or harassment; theft; violence and abuse (both physical and mental).
If you would like to give feedback regarding your experience at Trinity - good or bad - please get in touch.