by sarah —
last modified

01/11/2022 07:08 AM
Michelle Roche & The Wish List
by sarah —
last modified

01/11/2022 07:08 AM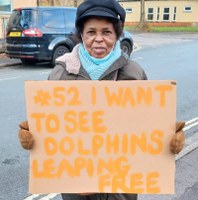 What I Want to be What I want to see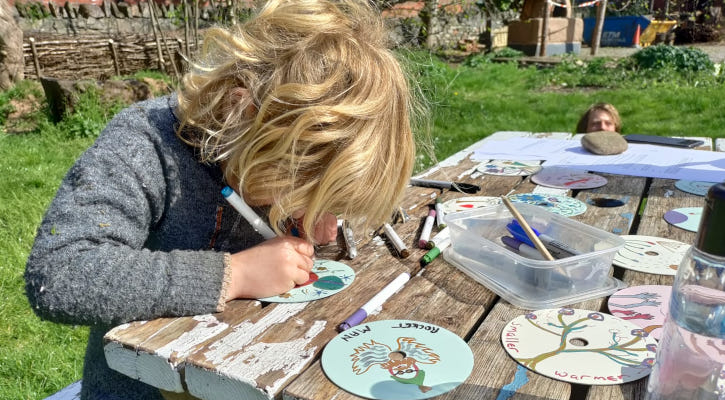 Local children took part in What I Want To Be, What I Want to See in April 2021
In 2021 we asked the people of Bristol to tell us their hopes and dreams for the future as part of our ambitious community arts project, What I Want To Be, What I Want To See.
Trinity collected over 70 responses that ranged from a community mural, celebrating heroes, a daily protest, listening posts of voices we should listen to - young & old, a playlist for Newtown, a silent disco, a place for tea and cake, a zine to remind us 'how to be nice' and a day of art and dolphins.
In Autumn 2021 we sent an open call for an artist, collective or company to creatively respond to these. The successful project The Wish List by artist Michelle Roche was selected by Trinity's programming forum. The forum, are made up of local residents, Trinity Members and regular groups and classes, chose Michelle's project as it connected with the local community in a fun and playful way.
Working with grassroots organisation, Newtown Network, The Wish List will make the hopes and dreams, collected during the call out, a reality by co-creating creative happenings with local communities this December and January.
Newtown Coffee Mornings Throughout December local residents joined artist Michelle Roche for a cup of tea coffee and cake and creative activities.
Catch sight of The Newtown Dolphin Parade
In January keep an eye out through the curtains and look for the Dolphin Lantern parade that will take place in the streets on Newtown.
Get involved:
If you would like some further information on the project contact Stefan Boakye on stefan@trinitybristol.org.uk