by sarahb —
last modified

07/03/2018 11:58 AM
A catch up with Ella Mesma Dance Company
by sarahb —
last modified

07/03/2018 11:58 AM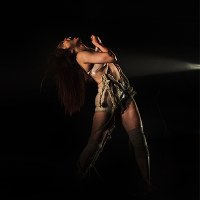 Ladylike comes to Trinity March 24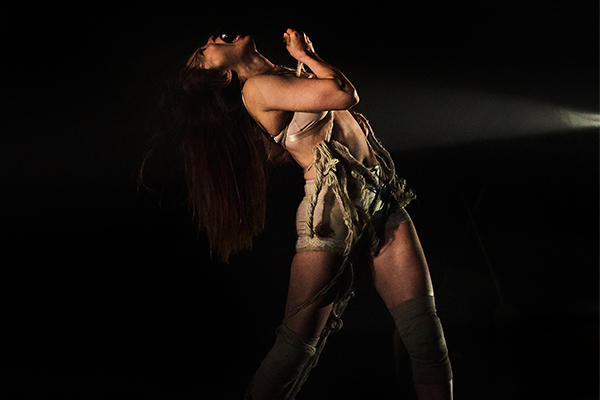 This season of in house Theatre and Dance programme - IGNiTE we are talking about and celebrating change- changes in people's rights and changes in people's opinions and identities.
Our IGNiTE programming decisions are made in collaboration with our Programming Forum, who share their thoughts on potential shows. For this season, it was clear from the start that we had a great selection of strong female led companies interested in bringing their work to Trinity. All three shows are well crafted performances that tackle intimate themes, telling personal stories that have a universal reach. Having just celebrated International Women's day we are really quite proud to have Man on the Moon, by Keisha Thompson (March 23) , Ladylike by Ella Mesma (March 24) and The Headwrap diaries by Uchenna Dance (April 13) on the horizon.
Ella Mesma Company's show Ladylike challenges the representation of women, particualy the notion of what it is like to be 'ladylike'. We asked Ella ahead of her March 24 show at Trinity, to tell us a little more about her show and why she created it:
What drove you to make Ladylike?
We all need real life superheros who reflect and inspire us. Seeing someone who you can fit the shoes of just speaks in a different way. I had a dream to make Ladylike, a piece that reflected real women, latin women, black women, mixed women, break-women, superhero women. In the media: the women I was seeing were beautiful, but they were not heroes, they were 'sidechicks' without much script, and they weren't doing the saving but being rescued… I wanted to make a piece where the women were dealing with the real life day to day… but fighting back like warriors!
Who is Ladylike for?
I think Ladylike is for everyone: all women! real women, latin women, black women, mixed women, break-women, superhero women… but also for men too… Last night I dreamt that one of the roles was played by a male friend of mine… and he smashed it! I think the story could equally be applied to men: It is about smashing the patriarchy (which all men should be on board with!)
What are the benefits of making a dance theatre piece?
I think dance theatre is about healing, speaking up, having a voice,… and so I think it is also a cleansing experience… a ritual, both for the performers and those watching
Catch Ladylike by Ella Mesma Company March 23. 7.30pm at The Trinity Centre. For tickets and more, head to IGNiTE's what's on.
Help us secure Trinity's past, present and future