by sarahb —
last modified

26/02/2018 03:48 PM
IGNiTE spring season launches
by sarahb —
last modified

26/02/2018 03:48 PM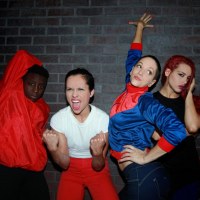 Ella Mesma's Ladylike come to Trinity in March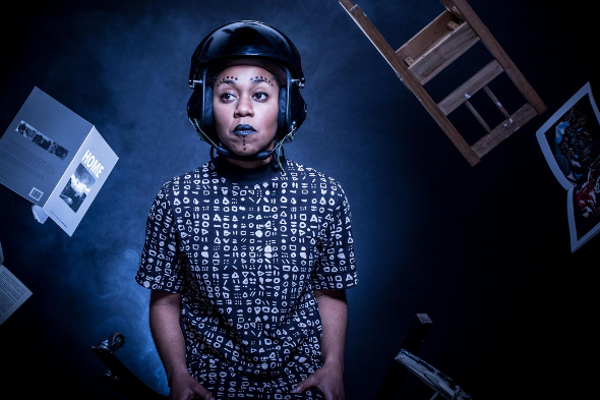 Keisha Thompson's Afrofuturistic Man on the Moon
Trinity's new season of Theatre and Dance is all about celebrating change and features a strong cast of female led  performances - launching with Keisha Thompson's Afro futuristic journey of displacement and family relationships, Man on the Moon (March 23) and Ella Mesma's emotionally charged fusion of hip hop and latin dance, Ladylike (24 March).
Thompson's Man on the Moon is a bruk down journey, through space and time, fuelled by love and fear. Using poetry, looped sounds and story-telling, Keisha's intimate performance explores the Black British experience of mental health and how that can impact the family dynamic. While Ella's Ladylike fuses Afro Cuban, Breaking, Rocking and Contemporary dance theatre to fight & undress preconceptions of what it is to be 'Ladylike'.
Uchenna Dance's The Head Wrap Dairies (13 April) is " an amazing piece that I know that a lot of people have been dying to see" says Natasha Benjamin who runs the award winning weekly urban dance group Hype at Trinity.
"I think Head Wrap Diaries really embraces the struggle that the Afro Caribbean community is going through at the moment, especially young girls and women, for many years of growing up not knowing when or where the natural form of their hair will be accepted, so I think seeing this piece will be an eye opener to those that may not be aware or may not understand the struggle of this issue."

Natasha, sits on Trinity's programming forum – who share their thoughts on possible shows for our in-house programme. Collaboration is at the heart of what we do, so asking communities to help us shape our programme means the work we bring here is relevant to our audiences.
IGNiTE Launches with Man on the Moon, March 23. 7.30pm at The Trinity Centre. For tickets and more, head to IGNiTE's what's on.
About IGNiTE
Trinity's in house programme of world-class, innovative theatre and dance about issues that matter to people now, starting conversations and sparking debate. IGNiTE is supported using public funding by the National Lottery through Arts Council England