by sarahb —
last modified

03/07/2020 05:24 PM
IGNiTE: Politics, race, gender, sexuality and more
by sarahb —
last modified

03/07/2020 05:24 PM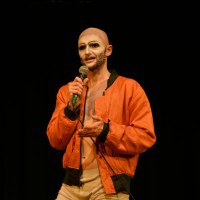 The Forecast, by Limbik Theatre (Oct 20)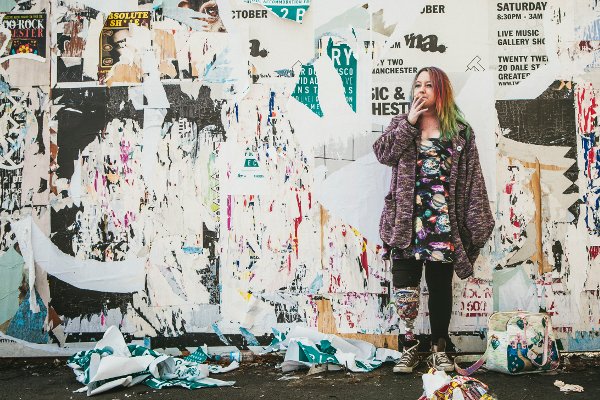 Jackie Hagan's This Is Not A Safe Space celebrates the weird, the wonky, the unruly, and the resilient (Oct 19)
Our Autumn 2018 season of our in house theatre and dance programme, IGNiTE , presents four shows whose themes ask: How far have we actually come?
"Politics, race, gender, sexuality, poverty, crime, austerity, pay gaps, #metoo our society seems deeply polarised. IGNiTE presents four shows that are in different ways providing a snapshot of our divided times and ask: how far have we come?" Rhiannon Jones Programme Manager
Launching on October 19 with award winning comedian and writer, Jackie Hagan's This Is Not A Safe Space. Commissioned by Unlimited, Jackie conducted interviews with people from all over the country living on the fringes and the spaces in between. These are not sob stories - they are well rounded lives full of the spiky humor and the complicated weirdness of being human. Jackie weaves these narratives together with poetry and anecdotes, in a performance celebrating the weird, the wonky, the unruly, and the resilient.
An all female cast feature in The Forecast, by Limbik Theatre (Oct 20). Based on George Saunders' short story The Semplica Girl Diaries. Set in the not too distant future, the latest must-have consumer craze and status symbol are Human Garden Ornaments; women, from developing countries, hoisted up in affluent backyards, thin wires through their brains connecting them to news, travel, weather. In The Forecast, we hear what life is like for the four of them in this dystopian theatre piece. It could never happen...could it?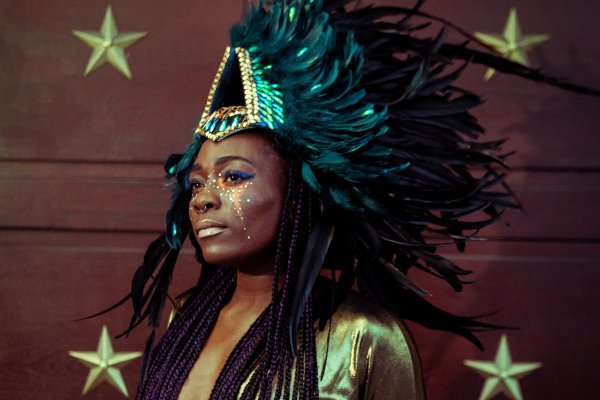 Rachael Young and badass band of super-humans embrace Afrofuturism and the cult of Grace Jones in: Nightclubbing (Nov 2)
Next up, join award winning Rachael Young and her badass band of super-humans as they embrace Afrofuturism, the cult of Grace Jones and intergalactic visions to start a revolution in Nightclubbing (Nov 2). This explosive dance performance traces the connections between Grace Jones' 1981 landmark album 'Nightclubbing' and a London club's refusal to admit three Black women on the grounds of race in 2015?
'It is more than OK to be this way' in Sardoville's For Only An Hour (Nov 24)
Tackling the continuing oppression of LGBTQ++ community, Sardoville's one man romp For Only An Hour (Nov 24) is a queer manifesto told through dance, song, spoken word and performance art. Created in response to the 2017 persecution of the LGBTQ++ community in Chechnya, this show is about celebrating who we are, and offering support to a new generation by saying: it's more than OK 'to be this way'.
Get involved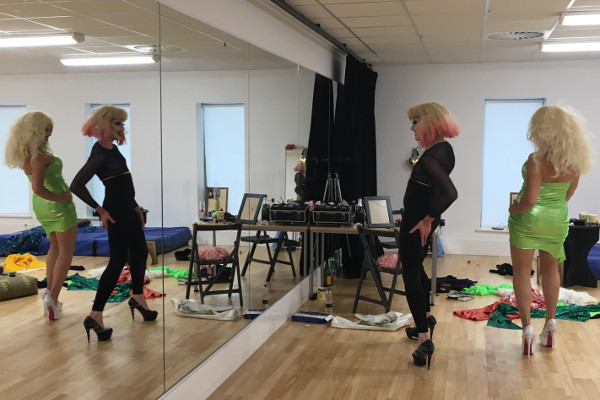 IGNiTE resident artist Vicki Browne will develop a new piece of work 'Hyper Fem'
Throughout the season there are opportunities for public to take part and get more involved. From joining in the conversation in one of our post show talk backs, dancing the night away at our post show club night following Nightclubbing's to signing up to one of our Artist led workshops. Keep an eye on our website for updates.
As part of the IGNiTE programme Trinity will be supporting four resident artists across the year who will receiving professional support and developing work in Trinity's performance space – Fyfe Hall. Bristol based artists Ania Varez, Roxana Vilk, Vicki Hearne and Viki Browne will all receive professional help and support, rehearsal space and a bursary to develop new work at Trinity.
Previous IGNITE residents include performance artist Caroline Williams, dance practitioners Ella Mesma,  Sara Dos Santos and Latisha Cesar, theatre makers Uninvited Guests and Back in 5 Minutes Squad who joined up with disability led arts organisation Art in Motion.
Tickets to all IGNiTE shows are priced at £11 standard and £9 for concessions and can be purchased online at trinitybristol.org.uk
IGNiTE is Trinity's in house programme of world-class, innovative theatre and dance about issues that matter to people now, starting conversations and sparking debate. IGNiTE is supported using public funding by Bristol City Council and by the National Lottery through Arts Council England