by sarah —
last modified

18/03/2022 04:25 PM
Top Breakthrough Artists
by sarah —
last modified

18/03/2022 04:25 PM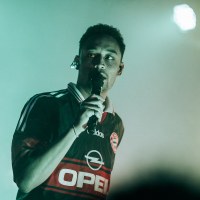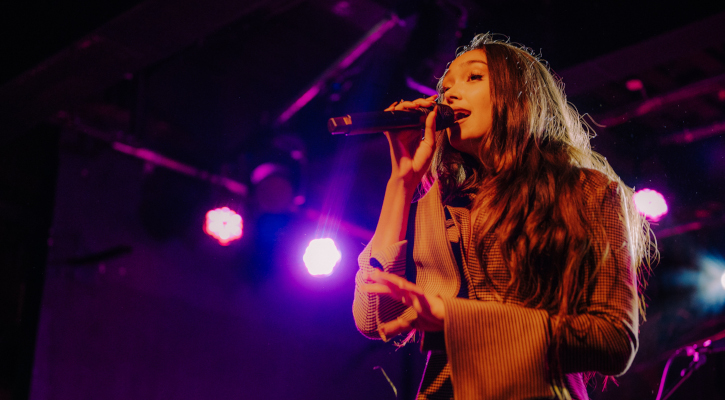 Joy Crookes. Credit: Khali Ackford
Kokoroko. Credit: Luke Macpherson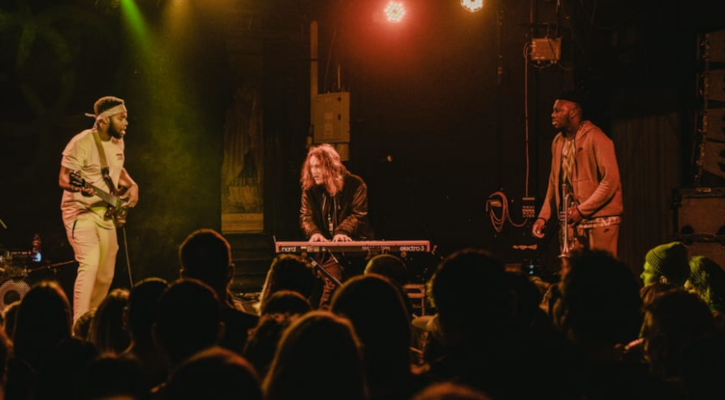 Ezra Collective. Credit: Ash Harnett
With Self Esteem's recent sold-out gig and Wet Leg coming up (21 Apr), we thought we'd take a moment to reflect on some of the best acts who've played at Trinity on their breakthrough tours in the last few years.
Alt J (2012)
Indie pop makers Alt-J came to perform live to a sell-out crowd the day after they won the Mercury Prize for what was to be one of their last intimate gigs.
Ezra Collective (2019)
London jazz collective Ezra Collective fuse Afrobeat, Hip-Hop and Soul to create a distinct sound. Known for "pioneering the new-wave of UK jazz music" (Boilerroom) their sell-out gig was yet another sell-out in 2019.
Freddie Gibbs (2019)
American rapper Freddie Gibbs is known for his technical proficiency and provocative lyrics as well has two collaborations with critically acclaimed Madlib.
Loyle Carner (2019)
One of the most popular rappers to come out of the UK in recent years, Loyle Carner played here following the release of his second album 'Not Waving, But Drowning'.
Mick Jenkins (2019)
American rapper Mick Jenkins had released two far reaching albums, The Healing Component (2016) and Pieces of a Man (2018) prior to playing to a very ecstatic hip-hop loving audience.
Kokoroko (2020)
London-based eight-piece musical group Kokoroko play a fusion of Jazz and Afrobeat and came to us just before Lockdown restrictions in Mar 2020. Despite this, they are making waves in the UK Nu-Jazz scene.
Joy Crookes (2021)
An essential new voice in the burgeoning UK Neo-Soul scene, Joy Crookes played an incredible sold-out show in November last year.
Self-Esteem (2022)
Hot off the press, we knew Self Esteem was going to be popular by early requests for press passes and how quickly it sold out. The crowd jumped to the performance of I Do This All The Time and we think this will be a gig that forges itself in many memories. We are sure this will be one of her last gigs playing to smaller crowds.
Not-to-miss breakthrough gigs coming up:
Bakar (03 Apr)
A melting pot of indie, rap, rock, and punk, Bakar's music bridges the gap between genres, drawing influence from a wide range of artists such as Madlib and Foals.
Wet Leg (21 Apr)
The Isle Of White two-piece drew international acclaim with their breakout single Chaise Lounge, which went viral last year.
Yard Act (11 May)
Spearheaded by James Smith (vocals) and Ryan Needham (bass), the four-piece have built a sound that explores observations from all walks of modern British life.