by sarahb —
last modified

28/06/2019 02:23 PM
Trinity Presents: Bristol Dances
by sarahb —
last modified

28/06/2019 02:23 PM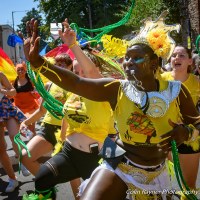 Trinity Presents: Bristol Dances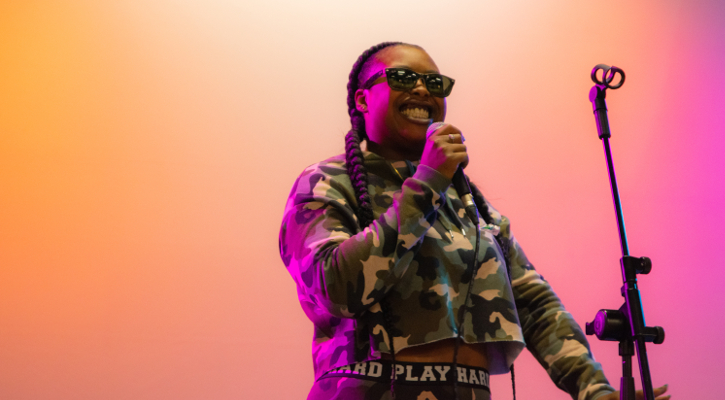 Trinity Presents: Bristol Dances, will include young people from Making Tracks performing. Photo @ Alexa Ledecky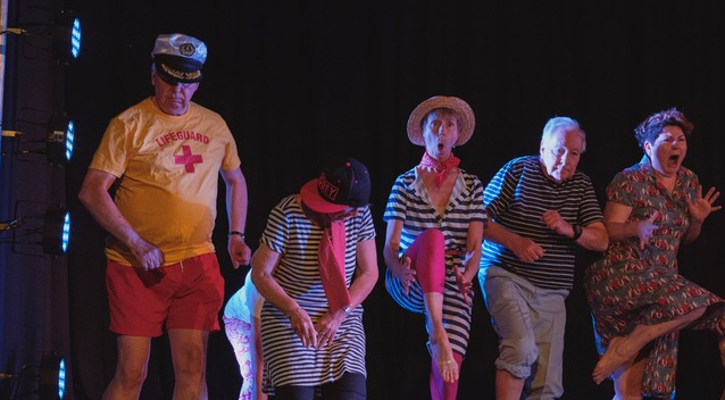 Older people dance group Gerry's Attic will perform. The group are supported by Trinity through the community initiative scheme. Supporting community groups with over 4000 hours of free or subsided hall hire. Photo @ Gerry's Attic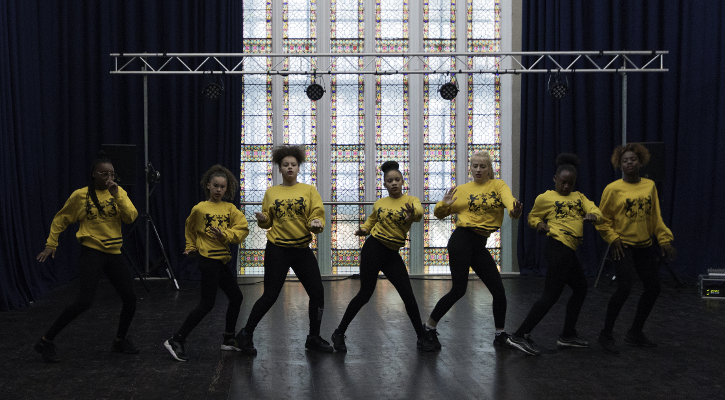 Award winning youth urban dance outfit Hype will perform alongside other Bristol performers. Here they perform during Trinity's Annual Garden Party. Photo @ Jessica Bartolini
2 O'Clock Beauty Queens
BollyRed Dance Company: Bollywood with a twist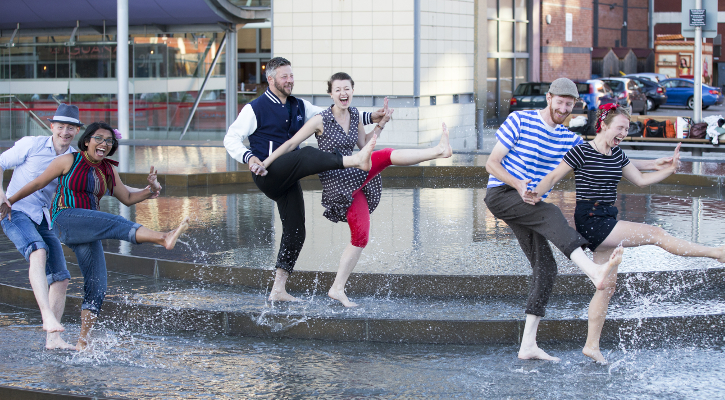 Swing  Dance and Bristol Swing Dance
Trinity Presents: Bristol Dances Stage
Head to Millennium and get ready to experience dance in its many forms this year at the first-ever Trinity Presents: Bristol Dances Stage (Saturday 20th and Sunday 21st July 2019).
The programme offers an exiting selection of performances and workshops from some of the best dance companies and communities thriving in Bristol - from Hip Hop, street dance, Bollywood, swing, salsa, Brazilian styles, funk, cabaret and drag.
Not to be missed moments include a swing dance party hosted by both Bristol Swing Dance and Bristol Swing Riot, a Ceilidh Dance with Mr Medler, and a cabaret and drag extravaganza curated by Eat Sleep Drag Repeat.
Gerry's Attic, an older peoples dance company who are known for their Dance festival Full Bloom, and the award winning young people's street dance Hype Dance Company feature on this year's programme. Both are community groups that use Trinity to run regular activities - supported through our Community Initiative a scheme that offers over 4000 hours of free or subsidised hall space each year.
There is also an opportunity for young people who take part in our collaborative music making project Making Tracks to showcase their talents on the Making Tracks Showcase. The project is a partnership between Basement Studios, Aspiration Creation Elevation (ACE@Docklands) and Trinity who offer young people in Bristol who are struggling with challenging personal circumstances life changing music making experiences.
There will also be plenty of chances for younger visitors to move their feet thanks to family-friendly sessions each morning.
Check out the full Harbourfest programme here.
Making Tracks is supported by Youth Music and using public funding by the National Lottery through Arts Council England, as well as support from match funders.