by rhiannon —
last modified

29/06/2017 12:04 PM
Moulettes and Mark Lanegan Band added to autumn gigs
by rhiannon —
last modified

29/06/2017 12:04 PM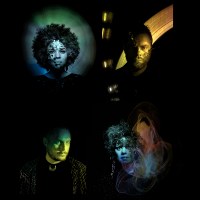 Moulettes to perform, December 7
Big names, big gigs.
Hot off the press we are happy to confirm that The Mark Lanegan Band will be here at Trinity this November, following a full European summer tour of his new album Gargoyle and his first ever Glastonbury appearance on the Park Stage last week.
Also announced this week, Moulettes set to visit Trinity in December. The Brighton based collective Moulettes, continue their journey into the alt.pop/rock/folk universe with the release of their most accomplished album to date - 'Preternatural' an eclectic but cohesive 11 track collection, which marries the mind-expanding concept with elements of prog, pop, alt-folk and rock.
Coming up in August, we have the honour of hosting Lambchop fronted by Kurt Wagner as part of his pre-festival tour. Already confirmed for Autumn we have The Black Angels, psychedelic rock band all the way from Austin, Texas (27 Sep). Local favourites Lamb, celebrating 20yrs since their eponymous debut LP - one of the "genuinely genre-bending dance albums of the mid-90s"(17 Oct).
Hurray for the Riff Raff, return to Bristol following a packed show at Colston Hall's Lantern in January, expect an irresistible blend of stories and sounds from a band that "reclaims folk's protest roots and marries them to the sounds of the Caribbean" (23 Oct). Local artist  Gabrielle Aplin back at Trinity (24 Oct) following a sell out show in 2013.
Finally, in November, British folk artist Will Varley and one of country music's most promising duos Dan and Shay will be gracing the stage. As will be the godfather of DnB; LTJ Bukem, joined on the night, by other legends of the scene & we don't use that term 'Legend' loosely! (10 Nov).
Oh, and while you are here.
We have a fresh and super new mailing list which means we can keep you updated on things you want to hear about at Trinity Centre.  For you musos out there this means you'll be the first to hear about upcoming gigs just by selecting live music in your preferences. All you need to do is sign up here.