by rhiannon —
last modified

23/03/2015 03:51 PM
SOLO Showcase / Dunkelbunt and Earl Sweatshirt come to town
by rhiannon —
last modified

23/03/2015 03:51 PM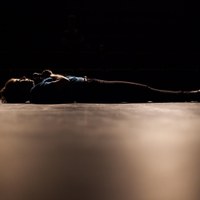 SOLO Showcase
Not long until we reach British Summer time and we have plenty going on to fill those longer evenings...
First up tonight we have a brand new project kicking off for budding young drummers, BrisArts introduce their new group, Bristol Youth Samba who are working up to a performance at this year's St Pauls Carnival. For young people looking for a career in dance check out the Youth Dance Road Show this Saturday, find out more about work and education in the industry and check out five awesome performances.
Thursday and Friday we welcome SOLO showcase presenting 4 premieres of new contemporary performance from Bristol-based artists: Summon the ancestors with Alice Human; spot a rabbit in the headlights with Ale Marzotto; challenge your audience etiquette with Bella Fortune and relish in an angry outburst as Hannah Sullivan explodes. Jo Hellier completes the bill with her flood inspired sound installation.
Dunkelbunt ; said to merge the diverse sounds of Europes "Wild East" with Bluegrass and Hillbilly from the American pioneers of the old "Wild West". Sounds of the world mixed with electronic, modern club music and bass heavy beats - playing alongside Manushka, Mr Tea and the Minions this Sunday.
Also just announced Earl Sweatshirt will be gracing the Trinity stage this coming June, "with impeccable wordplay, dense rhythms and effortless melodies layered in humbling texture, it's crazy to think Earl Sweatshirt has just turned 21". Described as showing "grade-A lyricism in brilliantly dark fashion that you'd only associate with hip-hop's elite", this gig is not to be missed.