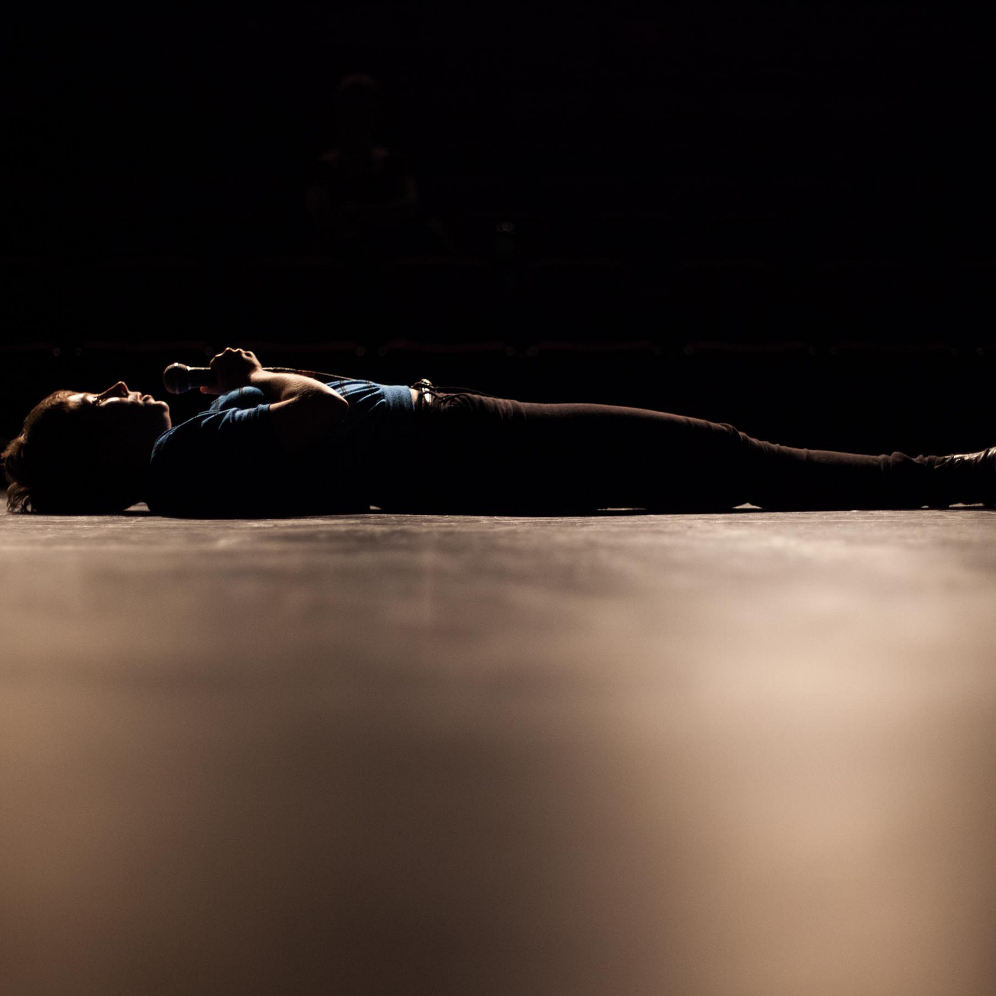 SOLO Showcase
SOLO showcase presents 4 premieres of new Contemporary Performance from Bristol-based artists
SOLO showcase
Summon the ancestors with Alice Human; spot a rabbit in the headlights with Ale Marzotto; challenge your audience etiquette with Bella Fortune and relish in an angry outburst as Hannah
Sullivan explodes Jo Hellier completes the bill with her flood inspired sound installation.
Thursday 19th:
Rabbit
Performance by Alessandro Marzotto Levy
Fear and the unknown can be paralysing. Can we let such fears escape our minds and bodies?
Rabbit revolves around the several lies that we create in order to protect ourselves.
Is it possible to take risks in life without becoming paralysed by the fear of being judged by others, but firstly by ourselves.
With Force and Noise
Performance by Hannah Sullivan
When was the last time you got angry?
With Force and Noise is Hannah's first attempt at articulating anger. It is an experiment in costume and words: autobiography and fiction, blurred bodies and unsung bells. It starts with the colour red.
Friday 20th:
Bubbletiquette
Performance by Bella Fortune
Bubbletiquette is an autobiographically driven show that examines acts of fidgeting and social etiquette. Fidgeting as a form of communication can be tricky to translate. Are we enforcing focus or driving ourselves to distraction? what, if anything, are our bodies trying to say and should we be paying more attention?
Tea with your ancestors
Performance by Alice Human
A poetic and surreal sonic performance dedicated to our ancestors.
Alice explores the interaction between the live and the recorded, the present and the past, being born and dying. To understand how we can capture the qualities of what was, and what does spirituality mean for us now?
Thursday 19th & Friday 20th:

Flood Plans
Installation by Jo Hellier
When rivers join together their streams combine to make something stronger. That, or they burst their banks, flood and destroy.
This installation is the second incarnation of Flood Plans; the first took the form of a performance that premiered at IBT15. Through the creation of this installation Jo hopes to further explore, through sound and video, research that she implemented in collaboration with musician Yas Clarke.
Dramaturgy from Alice Tatton-Brown
Supported by Arts Council England, Interval, Bristol Ferment, In Between Time and Battersea Arts Centre.

#discover #SOLOforum

Tickets
£10 / conc £8 per show
£18 / conc £15 for both evenings
Doors 7.30pm / Show 8pm