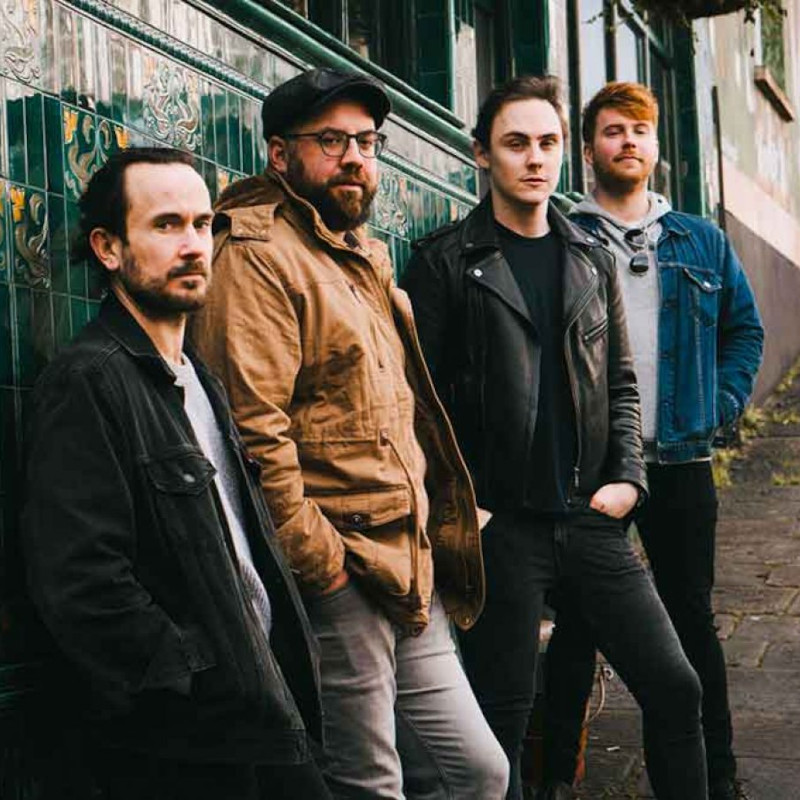 Cardinal Black - NEW DATE
4-piece Rock band from Wales
Rewind to 2010 when the Welsh-born trio of Tom Hollister, Chris Buck and Adam Roberts, were riding a wave of hype. Hotly tipped by some of the biggest names in rock, most notably Steve Winwood, who invited the band to record at his Wincraft Studios. A triumphant live set at Sonisphere was followed by a flight across the Atlantic, to begin to work on their first record with veteran manager Alan Niven (Guns N'Roses). As is often the case, expectation rarely mirrors reality, which leaded the band to call it and return to the UK. In the decade that followed, the lifelong friends cut their own paths whilst remaining close.
It was just a matter of time then, before they were ready to make music together again; The writing and recording of new material began in 2020, under the name Cardinal Black, joined by bassist Sam Williams. They may have taken the scenic route but, they are finally back and have plenty of stories to tell. Their debut album January come close released on October 28th is the proof...
+ support: Tom Jenkins is a Welsh singer/songwriter.
Please note this is a standing event, accessible seating is available
Last entry: 2 hours before curfew