Event access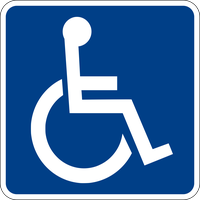 Get in touch if you would like to discuss accessibility requirements
If you would like to discuss your requirements, or have any questions about the set-up for a particular event, please contact us or ask to speak with the Duty Manager on arrival.
----

Venue Accessibility

The venue is accessible on both floors.
People with disabilities can arrange for priority entry by contacting us in advance.
The stage is 1m high.
The hall floor has level access to all areas creating good sight lines throughout the venue and good visibility depending on crowd density.
We have a viewing area (floor level), stage-left for wheelchair users and those who require seating.
The smoking area is wheelchair accessible.
Accessible toilets are located on both floors.
We do not have an accessible bar; we can provide bartender service assistance upon request.
Seating
Most live music events are standing room only, unless otherwise stated.
Limited seating may be provided upon request.
We do not have a viewing platform but we can arrange a seat in our viewing area, at floor-level stage-left.
Seating arrangements for theatre and dance performances vary.
Guide dogs
As a public space, guide dogs and personal assistance dogs are always permitted at Trinity.
Please be advised, the volume of music at live music events and club nights can reach continuous sound levels max 107db / peak level max 140db. As this could pose harm to your dog's hearing, we recommend seeking advice from your guide-dog school.
We also offer personal assistant tickets for all events.

Personal assistant tickets
We offer a 2 for 1 Ticket Policy for personal assistants.
Please contact us to arrange a personal assistant ticket.
Performers' accessibility

Trinity has a mobile accessible lift to enable wheelchair users and other users with mobility issues to access our Main Stage.
Users who would like to access the stage via our lift should speak to their Events Organiser as part of the bookings process.
Deaf & visually impaired users
Currently we do not have an Induction Loop.
Visually impaired customers, deaf or hard of hearing customers are welcome to stand at the front of the event and we can make security are aware of individual requirements.
People with photosensitive epilepsy
Some events use strobe and flashing lighting.
Parking at Trinity
There are four accessible parking bays located next to the daytime entrance, which are situated on the left-hand side of the building.
Please note our Car Park in managed by Car Flow and an ANPR system and charges apply for all people parking at Trinity, including Blue Badge holders.
There is a 10 minute grace-period for drop-off /pick-up access.
There is free on street parking available for Blue Badge Holders within a 50yd radius of Trinity including areas of Stapleton Road and Old Market.
You can find out more about Bristol City Council's rules on Blue Badge parking on their website here.
----
Trinity is proud to have achieved Bronze status in line with Attitude is Everything's Venue and Festival Charter of Best Practice.