by sarah —
last modified

14/01/2020 10:26 AM
Making Tracks End of Year Party
by sarah —
last modified

14/01/2020 10:26 AM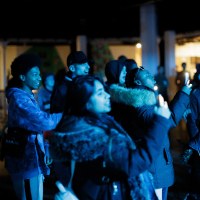 Trinity Centre Youth Music Programme
@ Paul Blakemore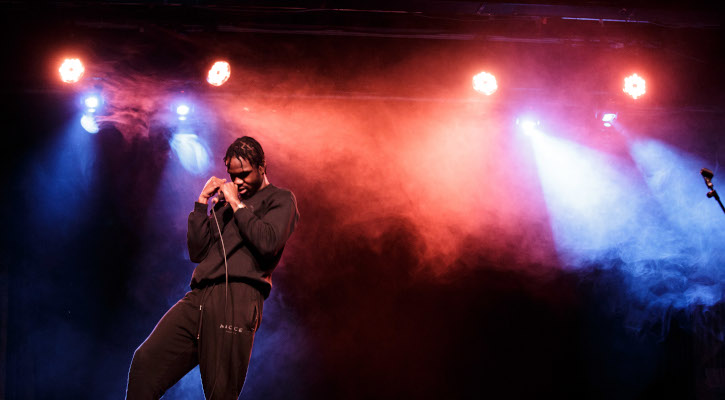 @ Paul Blakemore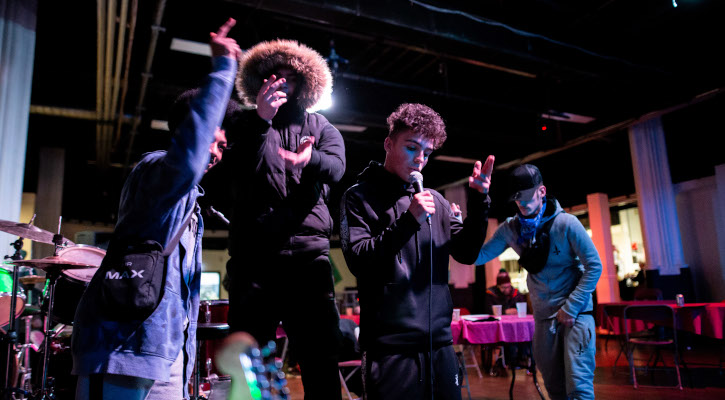 @ Paul Blakemore
@ Paul Blakemore
Making Tracks is a life changing music making project delivered in partnership with Trinity and leading youth providers Basement Studio and ACE.
Making Tracks offers young people who are facing challenging circumstances the opportunity to access music making opportunities. Ranging from 121 music making sessions to opportunities to perform a city-wide festivals (Harbourside, St Paul's Carnival) to Q&A's with professional artists. Young people are able to receive support and training bespoke to their needs - so they can take the next step into their future.
"It was interesting to see all the other students performances and it shows how far you can get with Making Tracks. I was pleased to see vegan pizza provided and meet lots of friendly people too." Joan, 15
The end of year celebration event is an opportunity for young people, their parents, careers and friends to celebrate the achievements and hard work of everyone who has taken part in Making Tracks over the year.
Taking place in Trinity's main hall the evening included performances from some of the young people who take part in the project. Performers included Chloe Thorn (Basement Studio), Miss Tee (Trinity), Sam Neal (Trinity) and Tom Meadley (Trinity).
The celebration is also an opportunity to network/ meet others who take part in the Making Tracks project as well as other young people from across the city. We were delighted to welcome 15 young people from Hartcliffe who came along with their youth workers to experience more creative opportunities in the city, joining 60+ others for the evenings activities.
Community members who take part in activity at Trinity also had an opportunity to showcase their talents. Flash-mob style dance interventions came from some of the young women who took part in the Let Us Dance project and liver music was performed by members of WECIL Collective,  whose members attend regular group music sessions with tutors at Trinity.
Making Tracks is supported by Youth Music and using public funding by the National Lottery through Arts Council England, as well as support from match funders.