by sarah —
last modified

24/04/2020 09:31 AM
Trinity Presents
by sarah —
last modified

24/04/2020 09:31 AM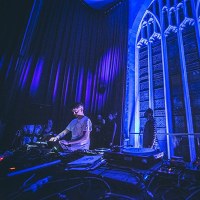 Trinity Presents online content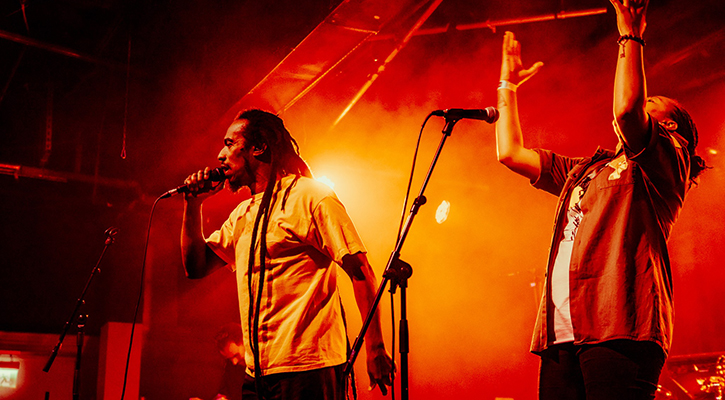 Benjamin Zephaniah playing Trinity in 2019. Photo @KoLAB Studios
Trinity Presents is our in-house programme of live music, club-nights, theatre, dance and community activity all reflecting the rich culture of the building. During lockdown, we are going to be bringing you a selection of this programme … but online.
This includes live streams from DJ's and artists; online sessions with Tutors from our music making programme Making Tracks; in focus interviews with the facilitators of our community activities. There will be opportunities to learn more about the heritage of Trinity through our online archive, connect with artists who take part in our IGNiTE arts programme and learn more about activities you can do in your garden/home with Trinity's garden team.
Content will be shared on our Social Media channels, so don't forget to like our Facebook page and follow us on Twitter and Instagram.
Disclaimer
We are working with external artists, partners and organisations to provide a live stream of exciting content, relevant to Trinity's diverse audiences and in line with our Free Speech Policy. While we endeavour to ensure the live streams we share are relevant and appropriate, Trinity is not responsible for individual content created by third parties. Content may include links to third party websites, use platforms promoting commercial services and/or endorsement of third party products. Trinity is not directly affiliated with any third party. Any link to external sites, products or use of third party platforms is not directly endorsed by Trinity unless explicitly stated. Trinity is unable to change or update content created by third parties. However, please contact us if you have any concerns about a live feed.