by sarah —
last modified

23/03/2021 11:32 PM
What I Want To Be, What I Want to See
by sarah —
last modified

23/03/2021 11:32 PM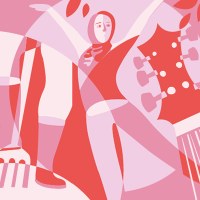 What I Want to Be, What I Want to See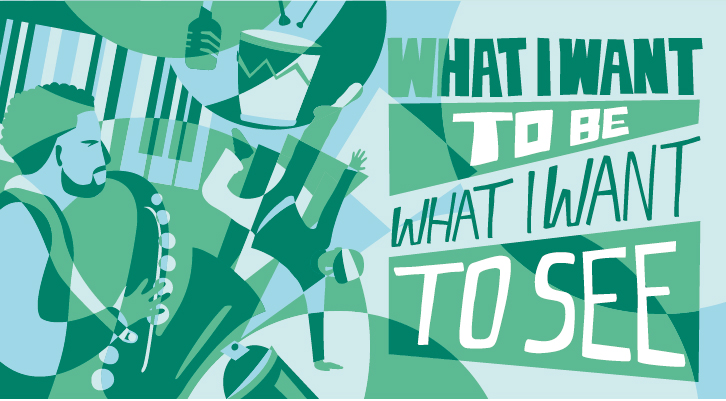 What would you do if you had no limits? Where would you go? What would you do? Who would you spend time with? And what are the changes you would like to see, locally or globally?
Trinity is thinking about the future, and we want to start by hearing from the people that matter - you. We're asking the people of Bristol to respond to the sentence 'What I Want to Be, What I Want to See'.
We are asking you to get involved writing, drawing, making or recording something as a way to share what you want to see for yourself and the world around you, post-pandemic.
From 25th March our extended Trinity family of artists and community groups will be sharing their responses to help inspire you including Misfits Theatre sharing their ambitions for a utopian future and top tips on getting creative with artists Grove and Pete Warner.  We'll be running a series of free workshops with artists including Rider Shafique, Vanessa Kisuule and Gerrys Attic to help you get creative in response to the theme. There will also be an opportunity to take part in socially distanced workshops in our community garden with artist Amy May Ellis to create an art-installation.
Find out more about the project and the events coming up by visiting trinitybristol.org.uk/arts
Ways to #GetInvolved
Share any content you create with us by emailing info@trinitybristol.org.uk
Get in touch by emailing info@trinitybristol.org.uk to find out how to drop off any physical responses at Trinity.
Submit your content online
Share on your own social media using the hashtag #WhatIWant
If you're located in BS2 look out for our freepost leaflet, along with a free, especially created, print by Andy Council, coming through your letterbox and post them back to us.
If you live in Newtown or St Judes, keep your eyes open for the newest team member of Trinity - S.U.S.A.N.N the socially distanced robot - who will be out on the streets collecting your responses!
Once we've gathered enough content to represent the diverse communities of the city, we'll be working with talented local artists to create their own responses inspired by you, to be shared as part of a celebratory event later in the year and to build a lasting legacy of our shared ambitions for the future.