by sarah —
last modified

22/11/2021 12:13 PM
Lowkey meets Making Tracks Students
by sarah —
last modified

22/11/2021 12:13 PM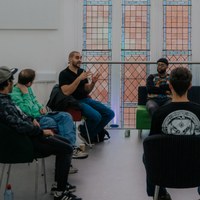 Lowkey meets Making Tracks Students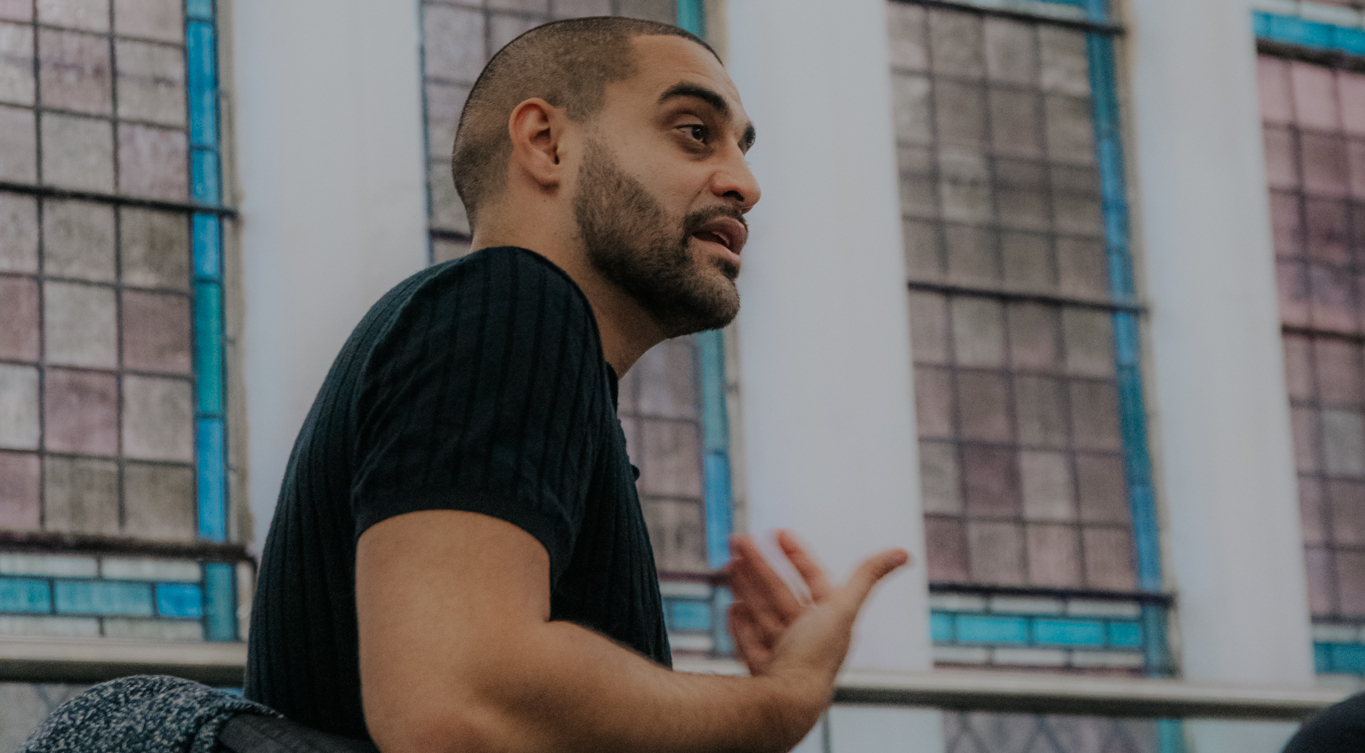 Lowkey, Photo Khali Ackford
Leading UK hip-hop artist, Lowkey is renowned for using spoken word and music as a form of activism and amplification. He was at Trinity to share the story of his journey as an activist/artist as part of Art of Resistance, a two-year Heritage Lottery project exploring creative acts of resistance.
Before the event, Lowkey kindly joined students from Trinity's music making project, Making Tracks, to chat about how he entered into his musical making career, the challenges he has faced, and some top-tips for the emerging musicians.
"I found this advice really helpful and I've since tried to begin putting some of it into action. Lowkey also spent some time talking about how to stay motivated and keep up a consistent creative output, and how important consistency over time can be to develop a career in any creative industry." Feedback from Jo Joyce-Venables, who is currently on a six-month placement at Trinity, as part of the Kickstarter scheme.
Lowkey shared some helpful advice on self-promoting, sharing his own story of how to use different methods of finding audiences online and keeping them engaged, using the technology and resources that are available today. Many students, including Jasper, found his tips on using Patreon and other online platforms useful, commenting "It was really good that Lowkey gave us a few insider tips such as using Patreon."
We are really grateful to Lowkey for taking the time to chat with students. Connecting emerging musicians directly to professionals is an important part of young people's journey on Making Tracks. Lowkey joins the likes of Benjamin Zephaniah and Dev (Idles) who have all offered their support to the project and the young people's journey.
Making Tracks
Making Tracks is supported by Youth Music and using public funding by the National Lottery through Arts Council England, as well as support from match funders Youth Sector Support Fund.