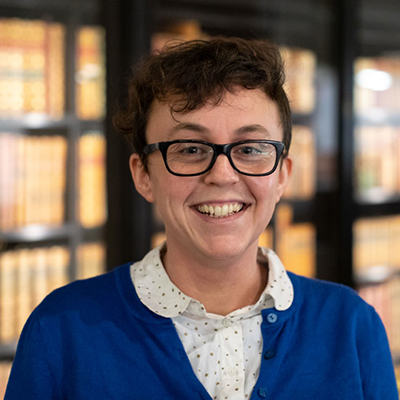 Researching Resistance Online
Find out more about accessing online archives
Ever wanted to conduct research into the history of a protest movement. Have no idea where to start?
In this online session, led by pioneering researcher and curator D-M Withers, you will find out more about using and accessing online sources. By the end of the session you will be able to start your own research as part of Art of Resistance or, for your own personal project.
D-M Withers is a researcher and curator with expertise in the history of Twentieth century feminist social movements and radical archives. D-M recently acted as Curatorial Consultant on the British Library's exhibition Unfinished Business: the Fight for Women's Rights and is co-author of The Feminist Revolution: the Struggle for Women's Liberation and a forthcoming book about the publishing activism of Virago Press.
If you would to attend the session, please email esther@trinitybristol.org.uk to register
A link to attend the session will be sent out closer to the time
You do not need to have attended a previous Art of Resistance event to attend this session.
If you are unable to attend the session but would like to take part in the project, please contact esther@trinitybristol.org.uk.
Art of Resistance is a 2-year project exploring 100 years of social activism, protest, and civil disobedience in Bristol, and the art that underpinned each movement. Click here for more information about the project or to contribute content.
The project is funded by The National Lottery Heritage Fund.