by sarah —
last modified

28/10/2021 12:08 PM
Trinity receives Bristol Life Award
by sarah —
last modified

28/10/2021 12:08 PM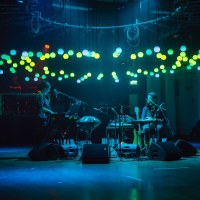 Lullabies Roxana Vilk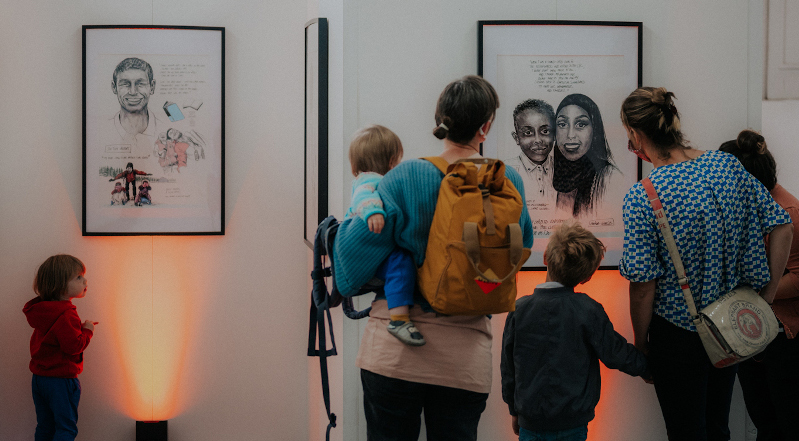 Illustrated portraits of participant of Lullabies are displayed in the Graffiti Room as part of Roxana Vilk's Lullabies takeover. Photo Khali Ackford
Trinity have been awarded a prestigious Bristol Life Award, coming first in the 2021 Arts category.
"A truly one-of-a-kind art space that this year engaged 60,000+ people across over 1,000 events and cultural experiences." Judges, Bristol Life Awards


We were nominated alongside Bristol Old Vic, St George's Bristol, Bristol Beacon, and Brave Bold Drama, who received a highly commended award for their achievements over the last year.
When the building closed due to COVID-19, our programme went online, featuring live streams and workshops. We teamed up with leading circus company Cirque Bijou to host a 'Day of Dance' to celebrate what would have been Bristol Harbour Festival. We commissioned live experiences including: Social Muscle Club (in partnership with Shambala), Learning To Swim On An Ironing Board, and What Words Are Ours?, in partnership with The Gulbenkian Theatre (both BSL interpreted).
Partnering with St Paul's Carnival, we live-streamed carnival in a UK first - and, with the support of Carnival Elders, commissioned a poem by Bristol poet Malaika Kegode. As well as this, we worked with community organisation Eastside Community Trust to distribute over 900 family activity packs to local school children and families.
We commissioned Split Ink Theatre Company to devise a new piece of work for young audiences. Artist Tink Flaherty was awarded a D/deaf/Disabled commission to create a new piece of digital work. Roxana Vilk's Lullabies project, initially developed as part of our IGNiTE arts development programme, connected 100s of families across Bristol and beyond through online workshops.
We are so proud of the team who worked hard to adapt delivery over the pandemic and want to say a huge thank you to all our funders and supporters and, of course, everyone who took part in the programme and helped make the magic happen.
Want to take part in activity at Trinity? Click here to see what is coming up.