by sarah —
last modified

17/12/2021 02:27 PM
Thank you for supporting us this year
by sarah —
last modified

17/12/2021 02:27 PM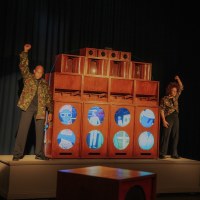 Distant Drums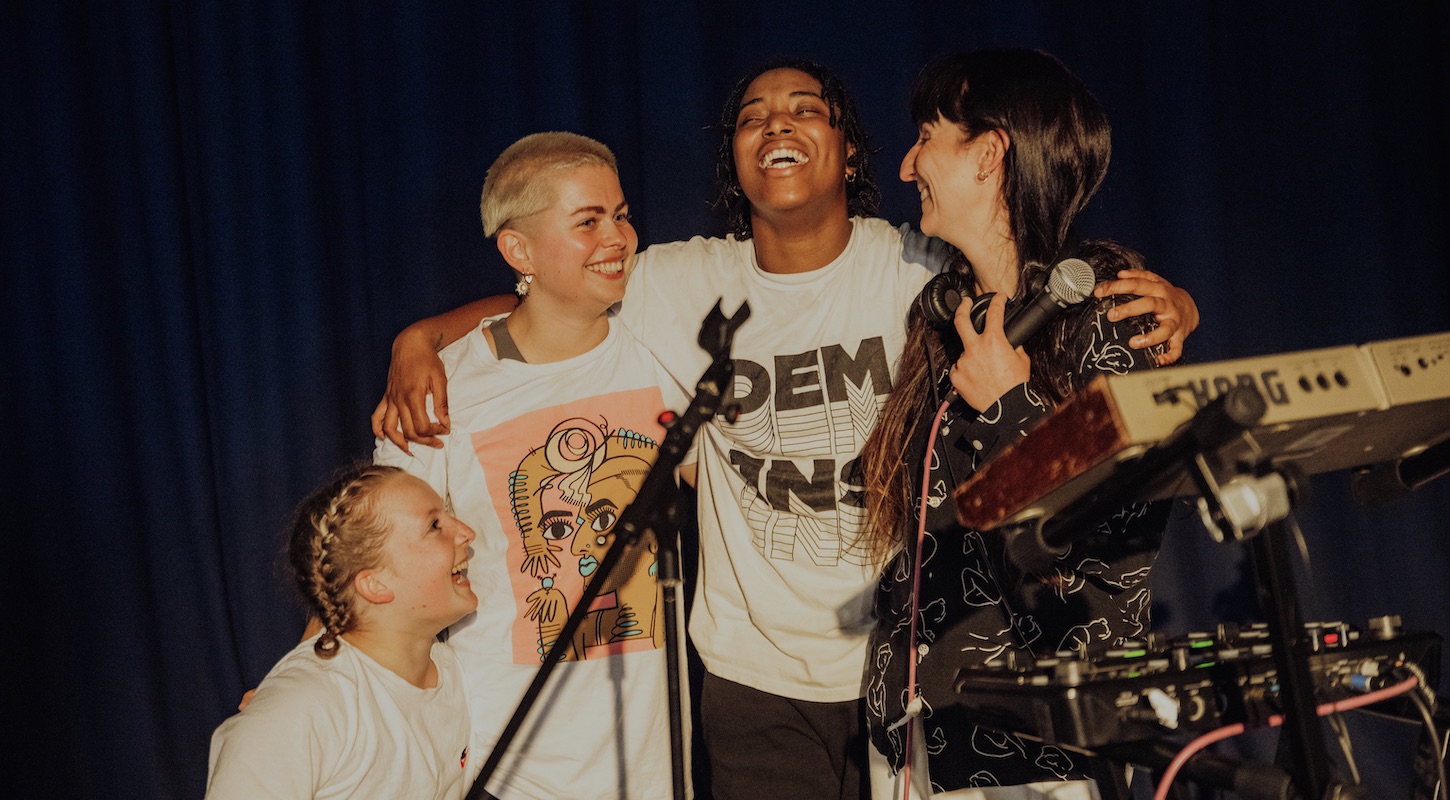 Like Mercury Residency Bellatrix and Emma Houston Dance Collective. Photo credit Khali Ackford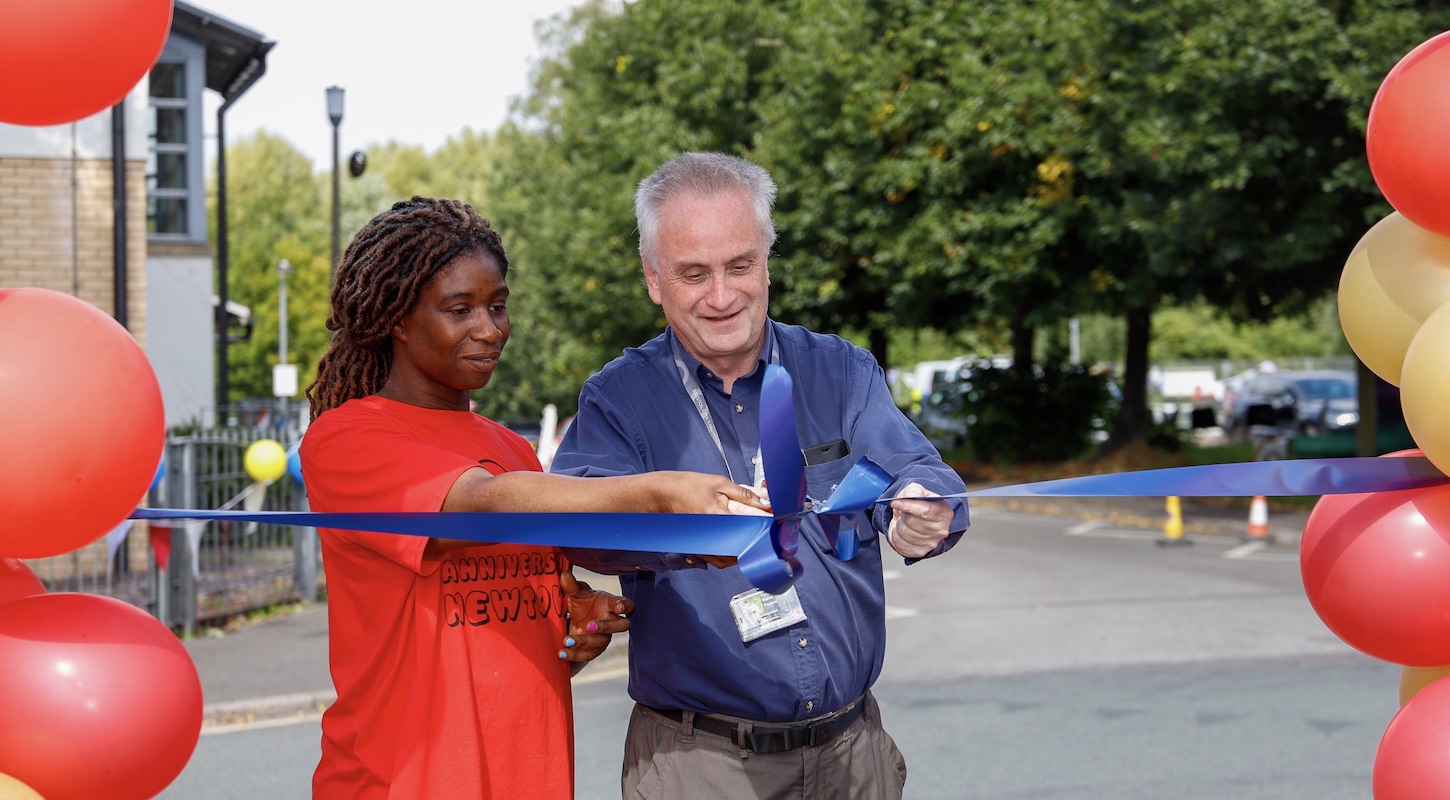 Newtown 50th Anniversary street party. Photo credit Newtown Network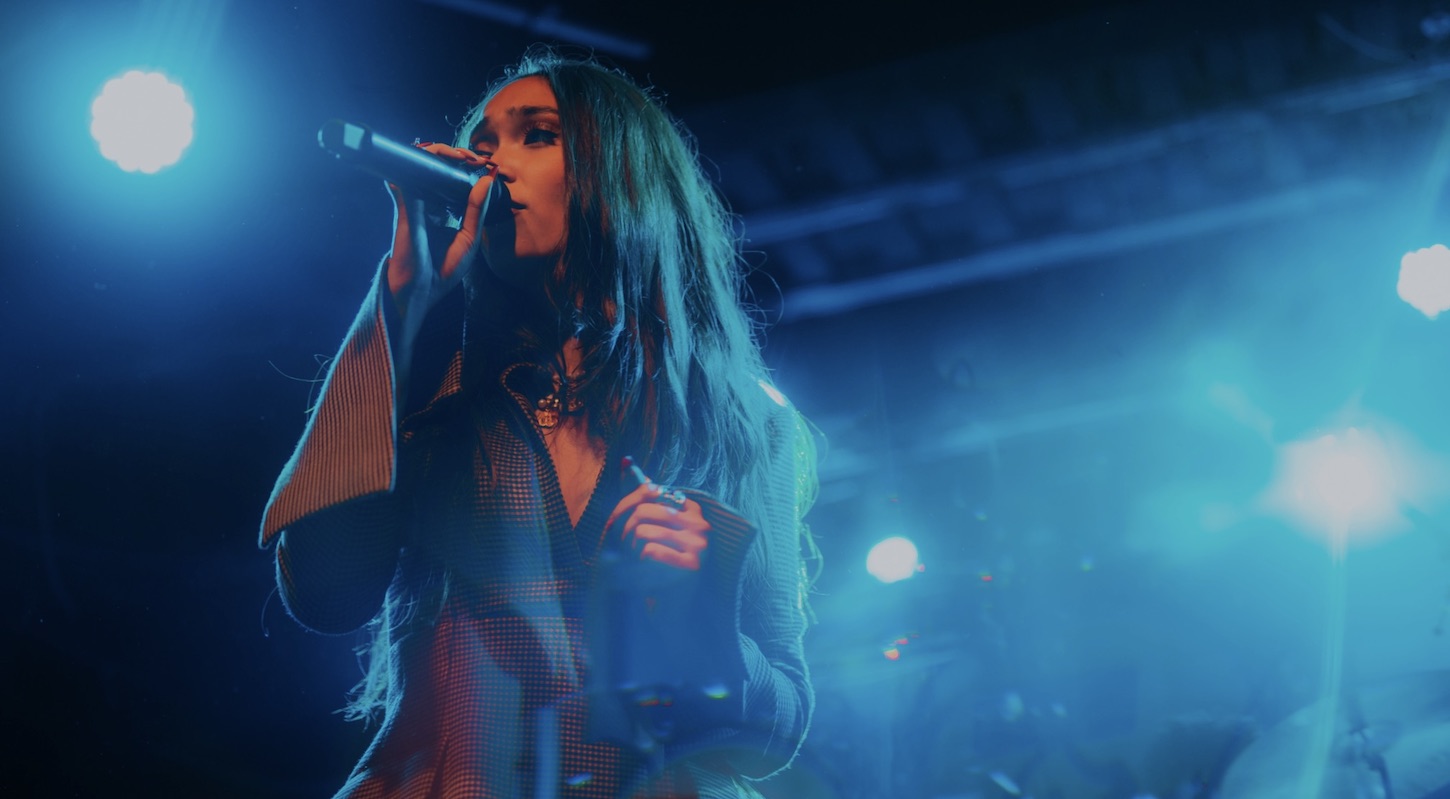 Joy Crookes. Photo credit Khali Ackford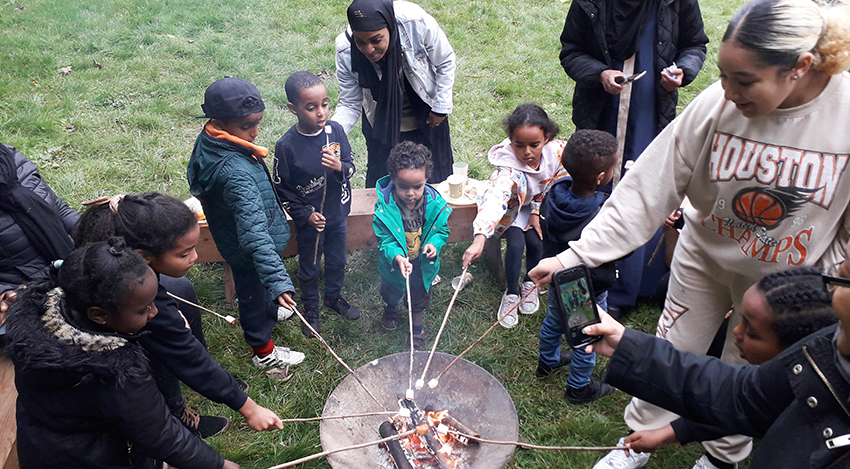 Family garden sessions Oct 2021. Photo credit Trinity Community Arts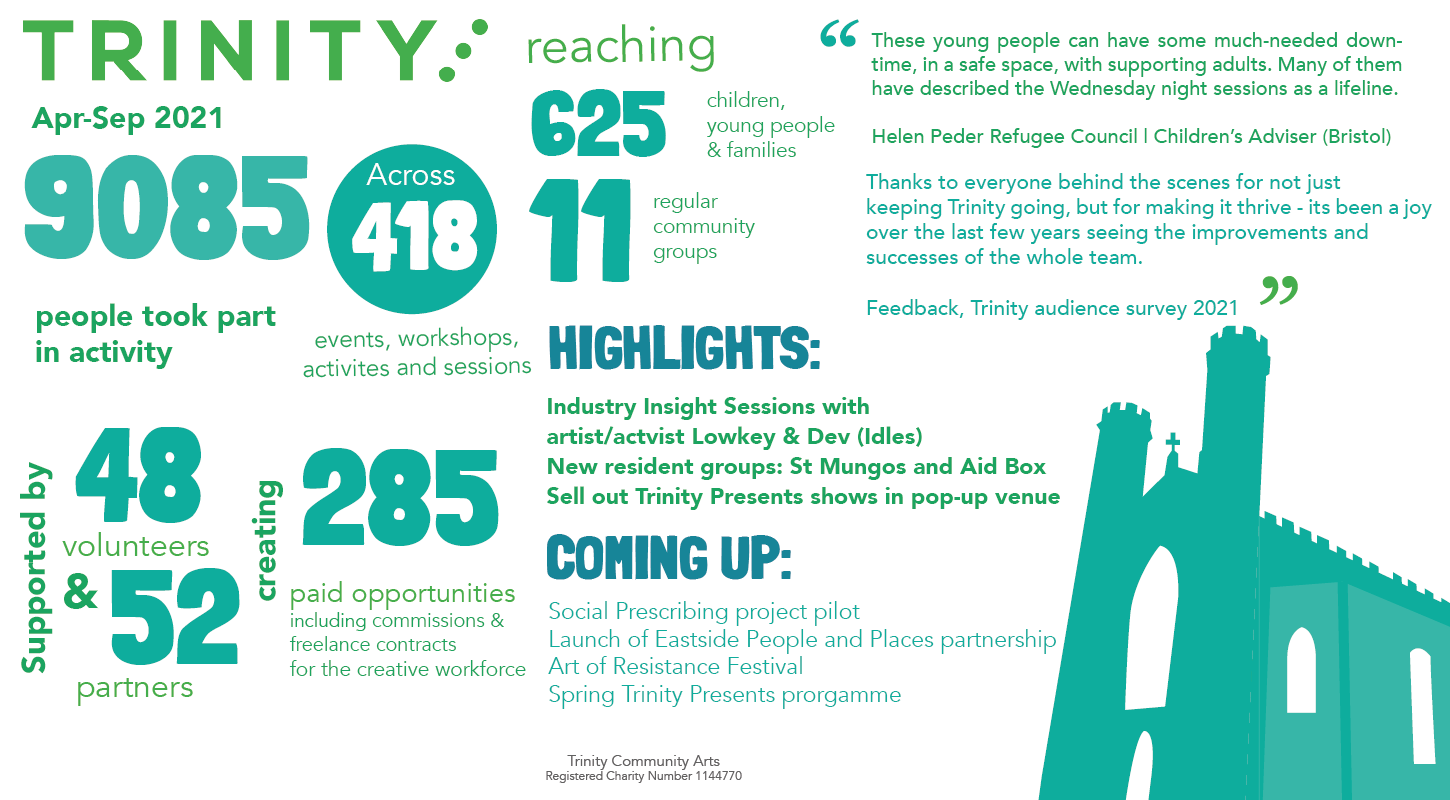 Trinity Impact infographic. Apr 2021-Sep 2022
We have been so grateful for the support of funders, donors, members, artists, audiences, volunteers, the team and everyone who has been involved in Trinity's journey this year.
We were able to adapt our programme so communities were able to access arts and culture through these challenging times.
Respond. We programmed activities for 625 children, young people and families, including Forest School, family garden days, 1-2-1/small group bespoke music provision and skills-based workshops.
"These young people can have some much-needed downtime, in a safe space, with supporting adults. Many of them have described the Wednesday night sessions as a lifeline" Helen Peder Refugee Council | Children's Adviser (Bristol)
Amplify. Through Art of Resistance, we celebrated the role of creativity in some of the key social movements of the last 100 years, programming nine events and project-based activities attended by over 274 people.
Empower. We provided 285 paid opportunities for artists, companies and freelance event staff alongside five entry-level roles at Trinity, paid at the Real Living Wage.
Community partners were able to re-launch regular activities at the Centre, such as Hype Dance and Gerry's Attic dance groups. We also supported Aid Box, Black Creatives and St Mungos to set up new regular groups, providing services and activities for some of those most in need during the continuing pandemic.
48 volunteers helped to deliver activities and mobilise others. This included gardening sessions in our community garden and a neighbourhood celebration event in August with a new 'Newtown Network' of local residents.
We welcomed back live music/club nights inside the building. With sell-out performances from Sam Fender, Teachings in Dub and Black Midi.
Over 2600 people came along to our in-house programme, Trinity Presents. From taking part in lively discussions about Soundsystem Culture (Roots, Reggae and Resistance) to experiencing Roxana Vilk's immersive Trinity take over (Lullabies Celebration) to sit-down-raving in our pop up venue early in the year.
Finally, we're looking forward to welcoming back Caring in Bristol for their Caring at Christmas day shelter, Dec 24-30, providing a warm welcome, hot meal and good company for those experiencing homelessness and hardship this Christmas
Thank you to everyone for being part of this amazing journey, we could not have done this without you.