by sarahb —
last modified

23/01/2019 04:05 PM
Caring at Christmas
by sarahb —
last modified

23/01/2019 04:05 PM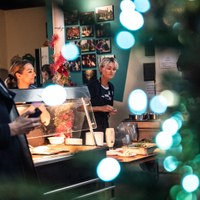 Volunteers serve food during the Caring in Bristol project
Volunteers sort through clothes in the Graffiti Room. Photo @Khali Ackford
A big thanks to everyone for their support during the Caring at Christmas day shelter at Trinity.
Across the project a total of 2307 hot meals and 2400 sandwiches where served to around 100 guests a day in the Day Centre at Trinity. We have been really delighted to team up and with Caring at Christmas for this much needed ambitious project,  during the crucial Christmas period when provisions become scarce in Bristol for those experiencing homelessness.
Thank you everyone for helping to make it happen!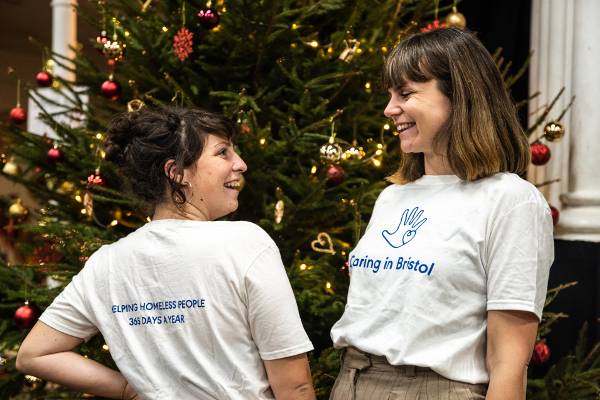 Regular Trinity users donated Christmas trees to decorate the main hall. Photo @Khali Ackford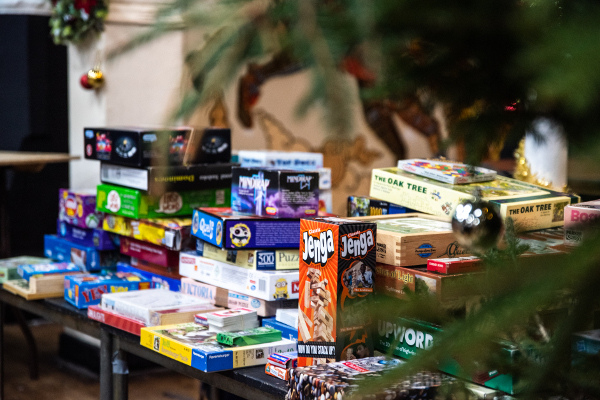 Trinity became a day shelter with support, food and social activities. Photo @Khali Ackford
Dinner awaits. Photo @Khali Ackford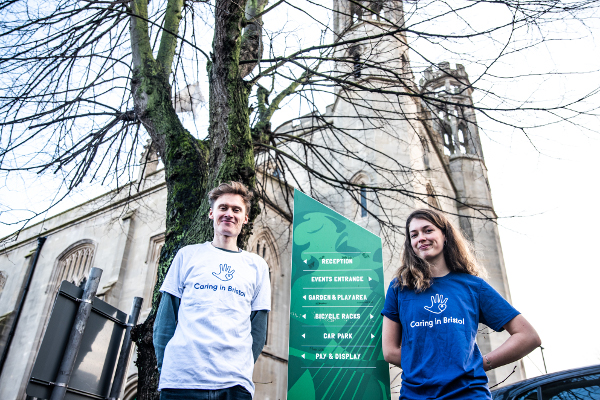 Caring in Bristol team members outside Trinity. Photo @Khali Ackford