by alison —
last modified

12/07/2019 09:11 AM
Community Cast Call Out
by alison —
last modified

12/07/2019 09:11 AM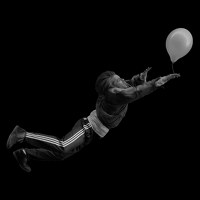 We are looking for participants aged 16+ who have an interest in movement and performing. No experience in dance or performance is necessary.
Participants will take part in 4 workshops with company members to create a short piece to be presented alongside TrashDollys, and a mixed program of performances from Bristol based artists on Saturday 27th January. The community cast piece will explore themes around isolation, and the value of communication in young people.
DATES:
The rehearsals and performance will take place at the Trinity Centre, Bristol. You will be required on the following dates:
23rd January | 5pm – 7pm
24th January | 5pm – 7pm
25th January | 5pm – 7pm
26th January | 5pm – 7pm
27th January | 3pm – 5pm (Rehearsal) | 7pm – 9pm (Performance)
SIGN UP: To sign up for a place in the community cast, just email participation@trashdollys.com - please include your name, age, and a line or two about you and what interests you in the project. Its free to take part!