Tickets T&Cs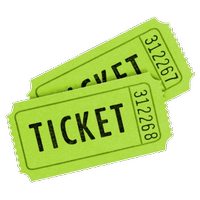 Ticketing terms & conditions
Introduction
This page contains the Terms & Conditions (T&Cs) for the sale of tickets through Trinity's in house ticketing system. Please read these T&Cs carefully before ordering tickets and please understand that, by placing an order, you agree to be bound by our T&Cs.
Please appreciate that if you cannot accept our T&Cs then you will not be able to purchase tickets. Tickets for some events will be found through external ticketing sites; before purchasing a ticket, please read their T&Cs as Trinity is not responsible for third party ticket sales.
Ticket purchase
By purchasing a ticket, you certify that you are at least 18 years of age, and that you have the legal capability to enter into a binding contract.
You must comply with all rules and regulations of the event, including complying with relevant licensing and statutory laws; for example, relating age, drugs & alcohol restrictions.
By purchasing a ticket you certify that it is for personal use only. Tickets must not be re-sold and any resale will result in a cancellation of the ticket, without refund.
Check the details
It is your responsibility to check the details of the ticket and the event - including any date/time changes - and to arrive at the event at the proposed time. Ticket holders may be required to queue for entry and will be subject to bag searches.

Trinity will not be held responsible for any late-admissions, or any non-admissions due to late arrival/past curfew. Please make sure you check the details of the event for information on timings.
It is your responsibility to inform us of any change to your contact address, telephone number or email address you provided us with at the time of ordering.
Purchase of multiple tickets
If purchasing multiple tickets in one purchase then all the people on the ticket must arrive at the event at the same time. Failing to do so may result in delayed, or refused entry. If this is not possible, please purchase tickets separately.
Variations to ticket price
Prices of tickets are subject to change, however once a ticket has been purchased, a change in the price of a ticket will not affect an order already processed.
In the event that a ticket is wrongly priced, if the price of the ticket is less than the price it has been sold for, Trinity will refund the difference paid by you. If the price of the ticket is higher than the price sold for, then we will contact you with instructions of what to do.
If you have purchased your ticket via a third party provider, you will need to contact them in regard to any ticket price changes, in line with their ticketing T&Cs.
Venue entry
Please bring your physical ticket or (if virtual ticket) the print-out of the e-ticket confirmation or be ready to display this confirmation on your phone, tablet or other electronic devise.
The Licensee and their delegates reserve the right to refuse ticket holders admission to the venue in reasonable circumstances. This could include, but are not exclusive to, the following: health and safety, public safety, crime and disorder potential breech of licensing reasons (i.e. age, intoxication) if a ticket is invalid (i.e. if any part is removed, altered or defaced) late admission (i.e. past curfew)
Restricted items not permitted into the venue include, but are not exclusive to, the following: your own alcohol or soft drinks bottles, cans or glass containers any illegal substances any sharps/weapons flares/fireworks.
Trinity will not be held responsible for any late-admission or non-admission. No refunds will be given to ticket holders who are refused entry or ejected due to their own behaviour or through breech of any licensing or statutory law.
We reserve the right to refuse and reject entry; in the case that admission could risk the safety and enjoyment of yourself and others.
Please note that Trinity operates a no re-entry policy.
Challenge 25
Trinity operates a Challenge 25 Policy - If you are lucky enough to look under 25 you will be asked to prove that you are aged 18 or over. In line with licensing law, we are only able to accept valid forms of ID.
We recommend anyone who looks under 25 to bring with them a valid passport or EU photo-card driving licence. Identity cards bearing the national Proof of Age Standards Scheme (PASS) hologram may be accepted at our discretion.
You may be asked to provide an additional form of ID (see above). We cannot accept photocopies, photos or scans of your ID.
It is the venue's legal responsibility to refuse entry/service if we are still unsure about a customer's age.
Age restrictions
Most live events have an age restriction of 14+.
Those under 16 must be accompanied by a responsible adult.
Club nights are 18+ unless otherwise stated. Although we will use our best efforts to indicate any age or other restrictions, it is the customer's responsibility to ensure they are eligible for entry to the event for which they are purchasing tickets.
Please contact the us if you have any questions about a particular event.
Changes and cancelled events
It is the ticket holder's responsibility to check any deviation from the proposed details of the event, such as time/date changes, or for a cancellation. While we will endeavour to inform you of any changes to the event, we cannot guarantee that you will be informed of such changes/cancellations before the date of the event.
Returns & refunds
Once the order has been approved, tickets cannot be exchanged or refunded after purchase, unless the event is cancelled.
Any refund for ticket(s) equals the price paid by you to us for such ticket, minus any transaction/booking fee and/or donation made at the point of purchase.
Refunds shall only be made to the person who purchased the Tickets and, when possible, be made using the same method.
In the event that the Trinity has over-sold an event, or in terms of reducing the allocation for any reason, which is down to Trinity's error, you will be entitled to a full refund.
If you have purchased your ticket via a third party provider, you will need to contact them in order to process any returns/refunds in line with their ticketing T&Cs.
We reserve the right to make any amendments to the event detail without the obligation of making a refund or exchange of tickets.
Donation refunds
If you have made an error in making a donation to Trinity as part of your ticket purchase, we will happily honour a request for a refund made within 14 days of your donation being made. After this time, all donations made to the charity are non-refundable.
To request a refund, please contact us and be prepared to provide proof of purchase. Any refunds processed will be returned via the original method of payment.
Data protection
When purchasing a ticket online, Trinity does not receive or store your credit card information; we pass you to a Payment Service Provider (Stripe) to capture this data and process your transaction via a secure server.
Whilst we strive to protect your personal information, no data transmission over the Internet can be guaranteed to be totally secure. Therefore, we cannot fully ensure or warrant the security of any information you send to us. You include any information via this website at your own risk.
If you have purchased your ticket via a third party provider, you will need to contact them in regard to the data they hold, in line with their ticketing T&Cs.
Please see our Privacy Policy for more information about the data we collect about our centre users.
Concessions
Where available and as advertised, concessions may include the following: TCA Member, Under 18, Student, Senior Citizen (Over 60), Registered Disabled, Unemployed. Please check the individual event listing for further details about concessionary rates.
Proof of status may be requested and must be provided upon request in order to confirm your concessionary status.
Accessibility
We do not have an 'accessible viewing area' tickets, just general admission.
You are able to buy a ticket through any of our ticketing channels.
If you have accessibility requirements and wish to attend an event at Trinity, please contact the venue prior to the show to discuss any specific requirements or to book a free personal assistant ticket.
Visit the Accessibility area of our website for further information.
Lost property
If you have lost an item at an event, please email our team on info@trinitybristol.org.uk with a description of the item.
Trinity accepts no liability for any loss or damage of items left in the cloakroom or lost on the premises.
We keep lost property for three weeks before it is collected by Bristol Textiles Recycling.
Filming/photography
Ticket holders consent to photography, filming and sound recording of themselves as member of the audience. The Promoter and/or Trinity may use such images/recordings without payment and without further notice.
The unauthorised use of a camera, video equipment or any other recording device is strictly forbidden.
Trinity and our associated third parties are not liable for any loss theft or damage to confiscated items.
Legalities
Our liability
We are in no way indemnified from being liable for death or personal injury as a result of our negligence, under section 2 of the Consumer Protection Act 1987.
Our liability will also not be limited in the case of fraudulent misrepresentation or for any other illegal action taken on our behalf.
Trinity are only liable for personal losses, as a result of our breach of these T&Cs, up to but not exceeding the full price of the ticket.
Transfer of rights and obligations
The contract between you and us is legally binding on you and us, and to whom ever our successors may be.
You must not assign, transfer or dispose of a contract with us with out prior written consent.
During the contract, we may assign, transfer or dispose of a contact at any given time, however we will make you aware of this when such action is taken.
Written communications
As per our legal obligation, it is a requirement that some of the information that we communicate to you be delivered in written format.
When purchasing tickets from Trinity website you accept that the majority of our communication with you will be electronic and in written format.
We shall deliver this information via email or the medium of posted notices on our website itself.
From a contractual point of view, you agree to this electronic method of communication and you accept that all contracts, notices, information and other communications that we provide to you electronically comply with any legal requirement that necessitates such communications be in writing.
This condition does not affect your statutory rights.
Events outside of our control
In the event that there is a failure to perform any of our obligations under contract, in which caused by events outside of our control (force majeure), we will not be held responsible. This includes and occurrence, non- occurrence, event, accident or omission beyond our (reasonable) control.
This includes in particular, but without limitation to (a) civil commotion, act of or threat of war or terrorist attack, (b) industrial action (strikes, lock-outs), (c) natural disasters and fires (d) unfeasibility of use of public or private transport and telecommunication systems/networks, (e) or any act of any government.
In the event a force majeure event occurs, we will have an extended amount of time to perform our operation, up to the time the event lasts. We endeavour to resume full service as quickly as possible and as soon as we are able.
Waiver
If at any point we fail to insist you meet the requirements of these T&Cs, or if in any way we fail to perform the rights to which we are obliged to give under contract, then this shall in no way waiver such rights and obligations from either you or us.
Waivers of these T&Cs shall only be effective if we explicitly state to you in writing.
Severability
If any provisions made in these T&Cs or contract are deemed to be unlawful, unenforceable or invalid then such term will be severed from the rest of the terms, which will continue to be valid fully by law.
Overall agreement
These T&Cs and any documents expressed in them form an overall agreement between you and us in relation to the contract and they supersede any prior understanding, arrangement or agreement between you and us.
We both must agree that entering into such a contract neither party has relied on any prior agreement representation, or promise made whither it to be implied in anything said in oral or written consultation prior to this contract arrangement, except expressed explicitly in these T&Cs. We rely upon everything in these T&Cs and any document expressed explicitly within them in relation to any contractual agreement between you and us.
We accept responsibility for any representations or statements made by our authorized agents, however you must make your you inquire about any deviations/variations to the t's and c's to be made in writing.
Our right to amend
We have the right to amend and update these T&Cs as we see fit, in order to reflect changes in the market, or our methods of service or any other major changes whether internally or externally, relating to the service we provide to you. You will be governed by policies within the T&Cs at the time of purchase so you must make sure you read them each time you make a purchase.
Law and governing body
All contracts for the purchase of tickets made though us are governed by UK Law. Any problems or disputes relating to, or arising from any contract will be subject to jurisdiction of British Courts of the UK.
Contact us
If you have any questions or concerns regarding our ticketing T&Cs, please contact us.