by sarah —
last modified

10/12/2021 05:05 PM
COVID-19 Safety
by sarah —
last modified

10/12/2021 05:05 PM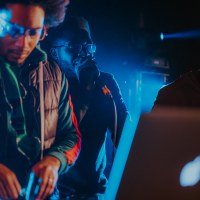 Afro Beats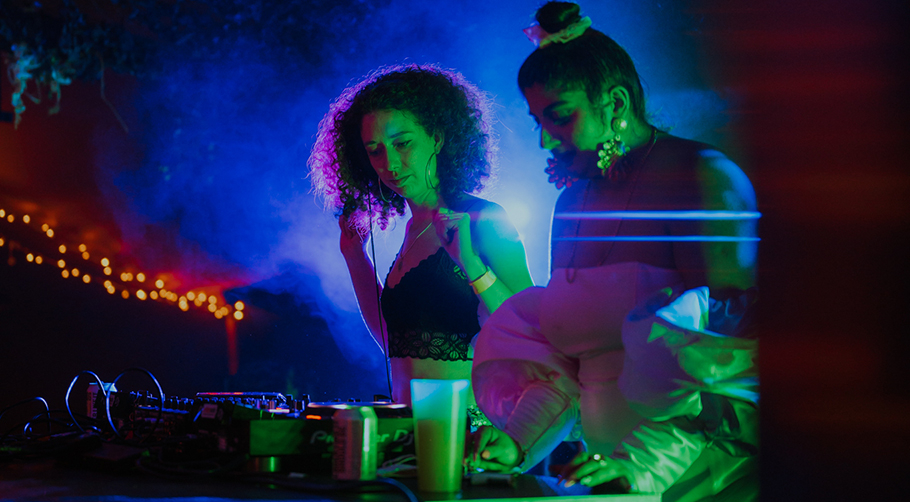 Booty Bass, Trinity, 2021. Photo credit: Khali Ackford
This policy has been updated in response to updated Government guidelines, and is designed to help visitors decide whether or not to attend the Centre during the pandemic.
Attending the venue
All visitors coming to the Centre will need to wear a face covering while walking around the building.
To keep others safe, we also urge all Trinity visitors to:
take a PCR/lateral flow test prior to coming on site
wash and sanitise hands regularly
respect the personal space and boundaries of others
Please DO NOT come to the Centre if you:
have recently tested positive for COVID-19 and/or
have been asked to self-isolate via the NHS Test and Trace app and/or
have symptoms of COVID-19 - click here for latest Public Health England guidance
Live music and club attendees
All attendees to live music and club events will need to show one of the below for entry:
Proof of a negative PCR/lateral flow test, taken no more than 48hrs before the event or
COVID-19 vaccine pass
Please present your negative test result (NHS text, email, or app), or COVID-19 vaccine pass (NHS app), to security on request.
You can order lateral flow tests here.
You can report your test results here.
You can also report your test result by calling the phone number in your test kit's instructions, NHS 119 (England, Wales and Northern Ireland), or Scotland 0300 303 2713.
If you have purchased your tickets directly from Trinity and are unable to attend an event due to points 1-3 above, please notify us by 12pm (midday) the day of the event and we will issue a refund, where possible.
If you have purchased your tickets from an external ticket vendor, please contact them directly for their refund policy.
If you have any concerns about tickets, please contact us at info@trinitybristol.org.uk.
What we're doing
The health and safety of those using our Centre is our top priority. Trinity has been, and will continue to, closely monitor Public Health England (PHE) guidelines in relation to COVID-19.
We are working to take all reasonable, practical steps to ensure the safety of visitors and minimise risk of infection.
During gigs and club nights:
We will have screens up at the bar
We have installed hand-sanitiser stations at key points around the building
We will open a socially distanced space upstairs, with seating, toilets and can bar, where possible
What about air?
Trinity is a Grade II* listed building, with neighbouring residents in close earshot. This makes ventilating the building and air filtration difficult. We are being supported by Architectural Heritage Fund to develop a medium and long-term plan to improve ventilation.
We will continue to provide updates as this plan emerges. If you would like to contact us about our advice for attending Trinity, please email us on feedback@trinitybristol.org.uk.
Your safety
We want to make sure The Trinity Centre is a safe space, where everyone can enjoy music, art, and freedom of expression, and be themselves, free from hatred and harassment.
If you witness or experience any bullying, harassment, unwanted attention or contact, or behaviour of any kind that makes you uncomfortable, please notify a member of staff or security immediately.
You can read our full Code of Conduct here.
Additional event information
All events will be cashless unless specified otherwise.
Please note, will not be running a cloakroom at any events.