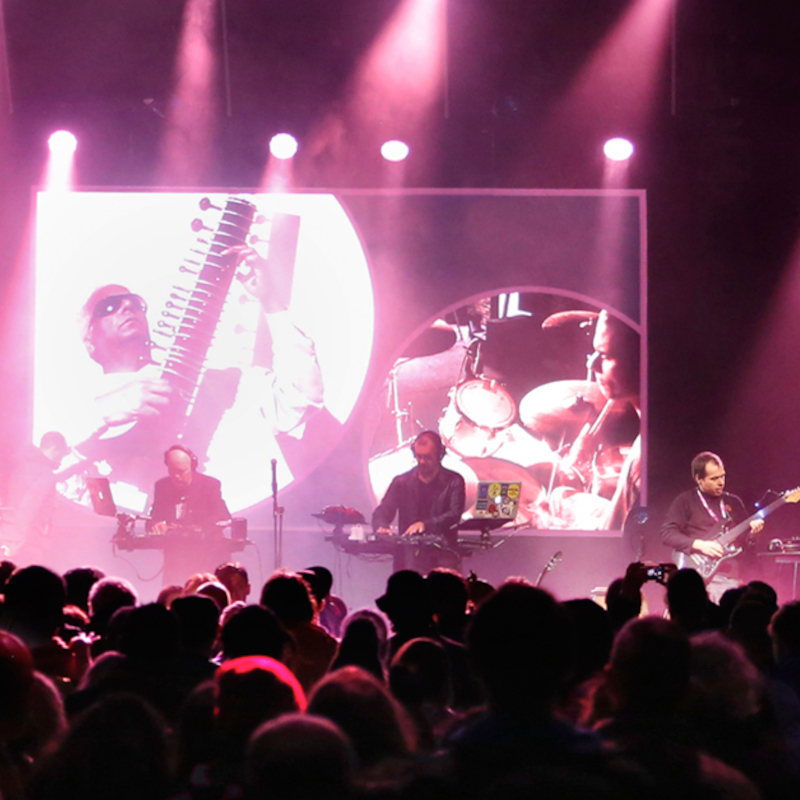 Trinity Presents: Orchestra of Samples *Postponed*
An audio-visual global music performance
New date tbc
Addictive TV are electronic artists known for their innovative use of sampling
They are bringing their global music project 'Orchestra of Samples' to Bristol.
Described as "ingenious and compelling" by The Times, the acclaimed live performance is a unique musical journey without borders. Taking in Senegal, Kazakhstan, Indonesia, China, Colombia, Brazil, India and many more to connect cultures and bring musicians and instruments together, from traditional and rare, to the newly invented.
With their project, Addictive TV have filmed recording sessions around the world for over a decade with hundreds of musicians improvising, sampling and splicing instruments together to create new music of extraordinary fusions. Joining them on stage will be Bristol-based multi-instrumentalist Alphonse Daudet Touna from Cameroon.
There'll be a pre-show talk with the artists before the performance, giving an insight into the project and how it was created.
Immerse yourself in mesmerising rhythmic dialogues and discover instruments you never knew existed!
Trinity have partnered with Addictive TV, Bristol Refugee Festival, Counterpoints Arts and LARA to make this event happen.
We are selling tickets on a Pay What You Decide basis. There are limited tickets within each price range.
About Trinity Presents
This is part of Trinity Presents - our in-house programme of music and performance, bringing world-class artists and emerging talent to inner-city audiences.