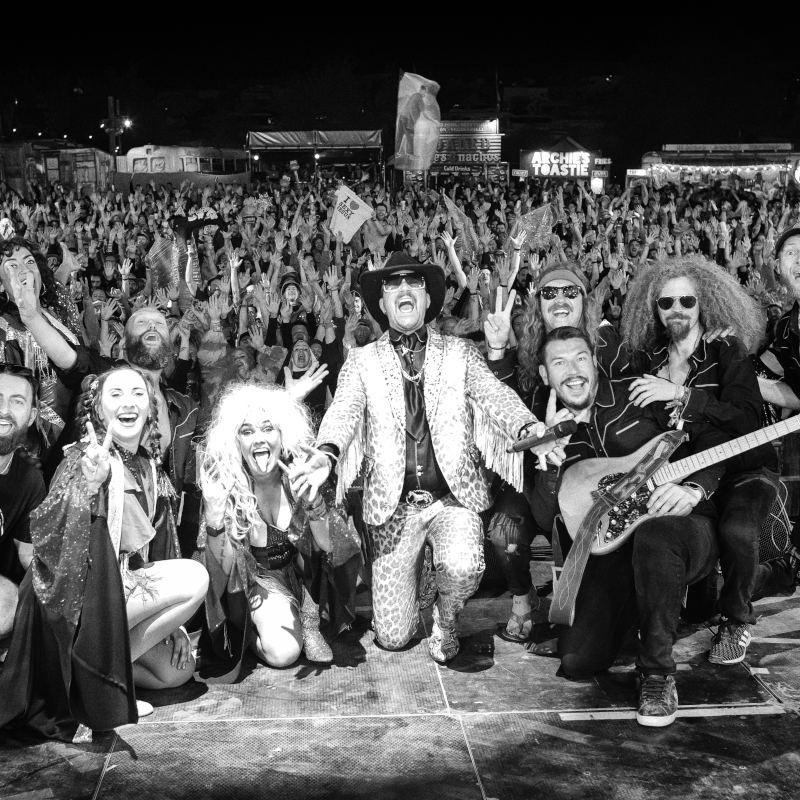 Oh My God! It's the Church
Brand new church of Rock'n'Roll, here to save your filthy soul
OMG! It's the Church is this incredible ten-piece band, which immerses their audience in a blasphemous "party to paradise"; Celebrating saints and sinners alike, and swaggering through their fever-inducing catalogue of rock, soul, R&B and gospel.
Billed as a "brand new church of Rock and Roll, here to save your filthy soul" and led by the charismatic, Reverend Michael Alabama Jackson, Oh My God! It's The Church have been building their dedicated congregation across the world.
OMG! It's the church is like nothing you've ever experienced before, yet also as familiar as your grandma's biscuit tin.
+ support: Katie West plays original music ranging from dark hillbilly blues to irresistible pop. Katie began her career in New Orleans, where she played wash tub bass and piano in the streets and clubs of the French Quarter.
Please note this is a standing event, accessible seating is available.
Last entry: 2 hours before curfew