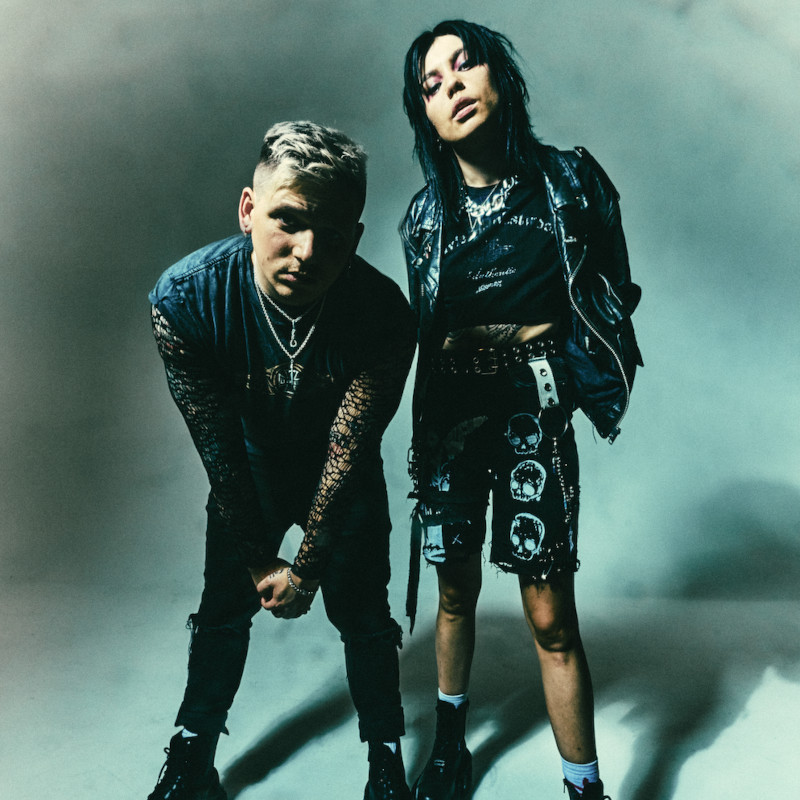 Hot Milk -SOLD OUT-
Alternative/Indie/Rock
Hot Milk are a power pop duo from Manchester.
Jim and Han met in a bar, became friends and have lived together ever since. What started over a bottle of wine and an acoustic guitar in their living room, quickly turned into fifteen songs.
Singing sad songs with happy melodies, known for their genre-blurring sound, and for lyrics that often address social and political issues, Hot Milk are a celebration of the real, the strong and the beautiful strange. With Fun, Family and Kindness at the forefront of their minds, they hope to create an open and warm sphere, where everyone is welcome exactly as they are and unapologetically.
+ support: Witch Fever: Concocting a potent sonic assault that recalls the foreboding darkness of Black Sabbath, Savages' monochrome post-punk and the dirty breathlessness of Bleach-era Nirvana, the Manchester quartet create a confrontational racket that takes no prisoners.
Modern Error: For twin brothers and creative foils Zak and Kel Pinchin, the understanding of that polarity is a lifetime in the making. I it is both a powerful provocation and the heart of a central question about the way in which we live our lives.
Doors: 7pm
Modern Error: 7.30pm
Witch fever: 8.30pm
Hot Milk: 9.30pm
Please note this is a standing event, accessible seating is available
Last entry: 2 hours before curfew