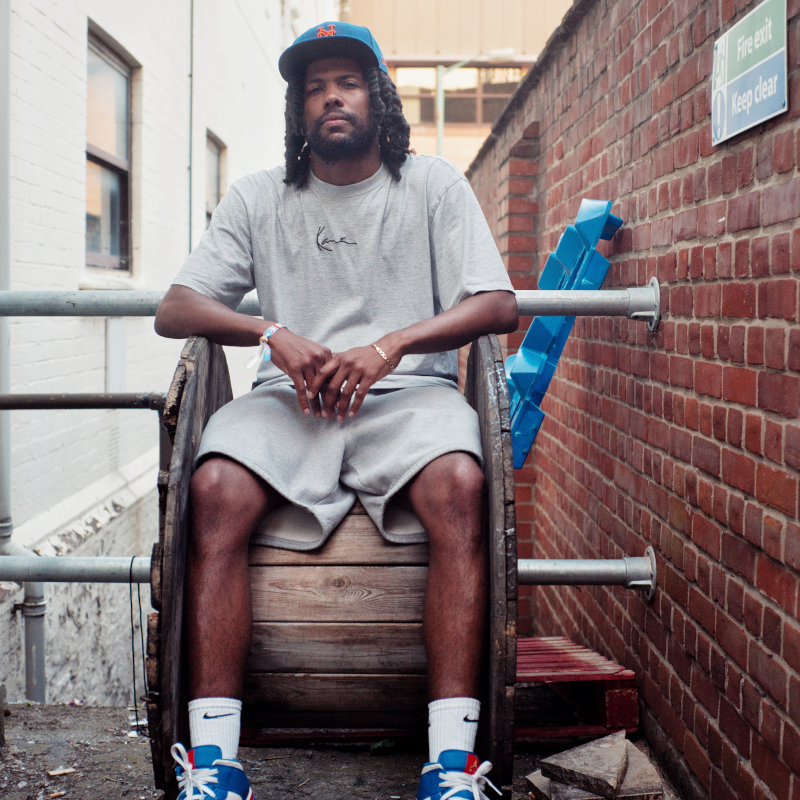 Coops, Leaf Dog and BVA - CANCELLED
Trinity and Chai Wallahs presents: An evening of Hip Hop
Unfortunately, due to unforeseen circumstances, we are having to cancel this Saturday's show at Trinity with Coops, Leaf Dog and BVA.
We are sorry for any inconvenience caused and every ticket holder will be issued with a refund.
If you have any questions, please call our office on 0117 935 1200 or email us info@trinitybristol.org.uk.
Leaf Dog is One third of underground heroes The Three Amigos, 1/4 of The Four Owls and beat maker to the stars, Leaf Dog boasts a bulging back catalogue of crew releases, live plaudits, guest features and production credits. He embodies the very soul of UK Hip Hop.
No matter if BVA is flying around the globe with his Four Owls family, lacing the realist of raw bars with his Brother's Of The Stone, or hard at work releasing project after project with his RLD team, his story is one of constant elevation, lyrically and herbally.
Coops is this artists that can boast that his first ever live performance was at London's O2 Arena, supporting hip hop legend, Nas. Having already built a strong momentum for himself with several releases under his belt, he signed to High Focus Records in 2017 and quickly released two critically acclaimed projects in just a year. His latest album "Lost Soul II" is a testament to Coops' growth as an artist throughout his career.
With DJ Jazz T
Please note this is a standing event, accessible seating is available
Last entry: 2 hours before curfew
About Trinity Presents:
This is part of Trinity Presents - our in-house programme of music and performance, bringing world-class artists and emerging talent to inner-city audiences.