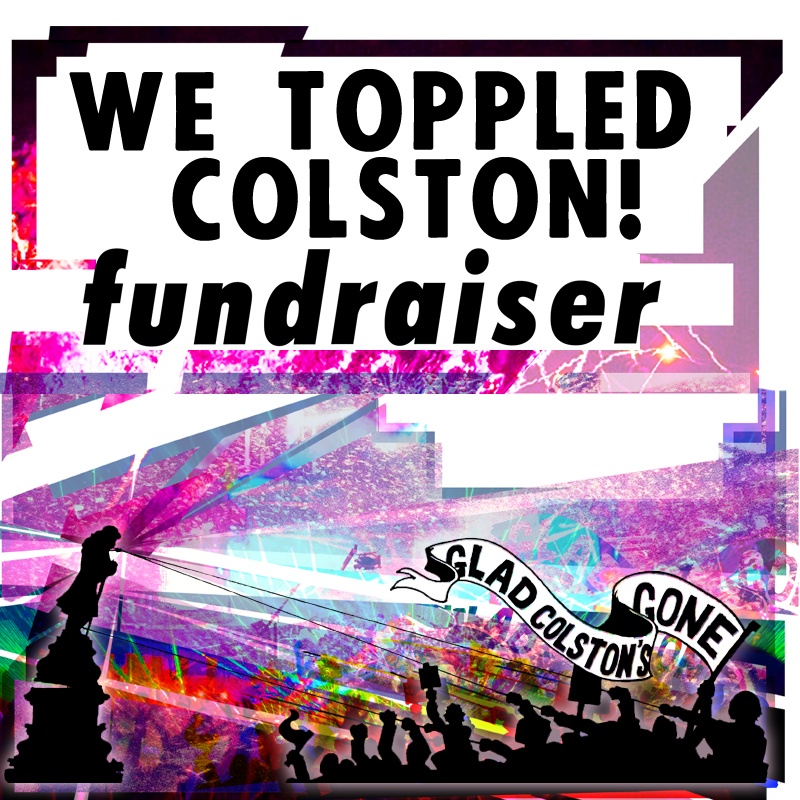 We Toppled Colston! Fundraiser Gig
Join us for a night of resistance, music and dancing to raise funds for the four Colston statue defendants.
Thousands of people toppled Colston on 8th June 2020. Show your support for those who have been singled out, while enjoying some of Bristol's finest DJs and spoken word artists.
Confirmed acts
Line up:
KRUST
Laid Blak DJ set with live PA performance from Joe Peng and Bunjy
Kahn
DJ Queen Bee
DJ Hannza from Booty Bass
Lawrence Hoo, poet and co-founder of the Cargo project
Plus more acts to be announced!
Laid Blak are recognised as pillars of Bristol's urban reggae and Jungle scenes, the pair spent the 90's causing havoc on dance floors in the biggest raves around the country, performing for era defining parties...
Lawerence Hoo is a legendary spoken word poet known for throwing a powerful light onto the overlooked experiences of those living in Bristol's under supported communities.
£10 a ticket - all profits pay for the defendants costs. Bring your friends, neighbours and cousins!
Trinity seeks to uphold the right of all to experience and express diverse visions and views, in line with our free speech policy. Though seeking to amplify the voices of diverse artists and under-represented groups, this can sometimes mean moral positions on key issues of those using the Centre will not always align with the views of Trinity or of other artists and groups. We will not censor artist or communities in response to competing moral interests or political or ideological pressure.
Please read our COVID-19 Safety Policy for information on attending events during this time.