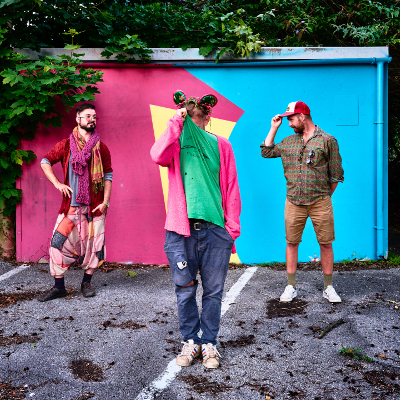 Garden Sessions: My Octopus Mind - New Date
Experimental rockers launch mind-bending album "Faulty At Source"
Bristol's My Octopus Mind deliver a night of wild, experimental rock with support from qariaq
After an explosive 2019, Bristol-based, experimental three-piece My Octopus Mind are back with their second studio album 'Faulty At Source'. The band have developed a wild form of experimental rock using Balkan rhythms, mixed with heavy psychedelic post-punk, wonky riffs and moments of haunting grace - all delivered with a subversive approach to songwriting at its heart.
Food will be available throughout the event. Social distancing rules apply. Tickets are for tables of up to 6 people.
This is a seated event as part of our Garden Sessions - featuring some of the best artists and promoters from Bristol and beyond, all playing in our new outdoor venue, set in the historic grounds of Trinity.
The Garden Session are supported through the Cultural Recovery Fund #HereForCulture