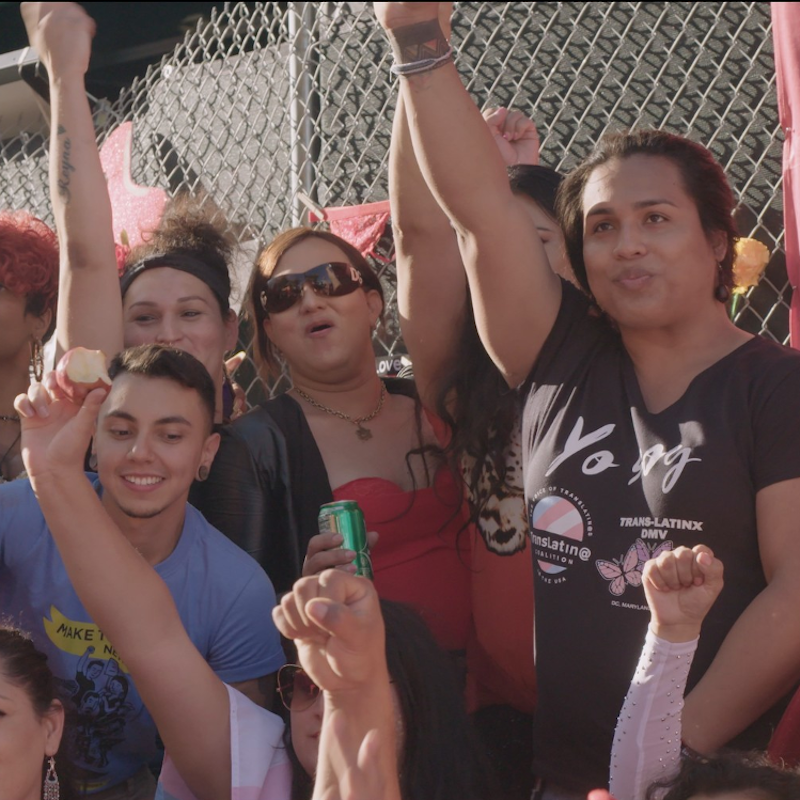 Caught
Film screening as part of Bristol Radical Film Festival
The Bristol Radical Film Festival screens socially and politically engaged documentary and fiction films from around the world.
The result of the collaboration between Nicola Mai and the TRANSgrediendo Intercultural Collective – a grassroots association defending the rights of trans Latina migrant women in Queens, New York City. Caught mixes collaborative ethno-fiction methods with an observational documentary, to involve its participants throughout its production.
Written and performed by members of the Collective, the film follows Rosa and Paloma as they face transphobic violence, persecution from the police, and fight against a hostile political environment in the US, while also expressing their identities in positive ways during a drag show that allows them to counter their marginalisation and stigmatisation.
As a community arts space, Trinity is committed to our core values of being a 'Centre for the People' and platforming work as part of our programme that represents and reflects our diverse communities. Please read our free speech policy for more information
Please read our COVID-19 Safety Policy for information on attending events during this time.