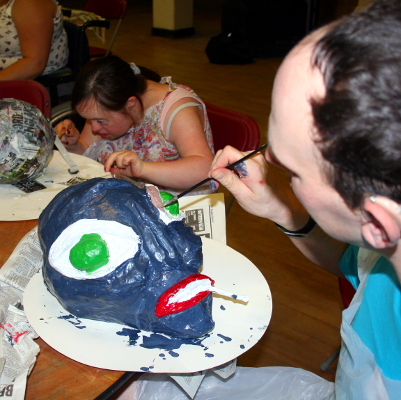 WECIL Creative Challenge - Postponed
WECIL's Peer Support Project, every last Thursday of the month
The West of England Centre for Inclusive Living (WECIL) is holding monthly Creative Challenges at Trinity every last Thursday of the month.
Open to any disabled adults over 18 in Bristol and the surrounding areas.
Creative Challenges are short creative tasks that help everyone become more creative! Each challenge is different, and helps you think of different ways to do something creative. We'll have a selection of challenges for people to choose from, and lots of different materials to use. You can make pictures using card, fabrics and glues, draw  in ink and pencils, and even write poetry!
Art, writing, discussing, making, drinking cups of tea and creating!
Free refreshments
No need to book, just pop-in!
To find out more please contact the WECIL team on 0117 947 9942 or email peersupport@wecil.co.uk
WECIL Peer Support activities are free and transport can be provided.
Upcoming dates:
Nov 28 1 - 4
Jan 30 1 - 4