by sarah —
last modified

04/08/2020 12:23 PM
Opportunity to apply for paid dance residencies
by sarah —
last modified

04/08/2020 12:23 PM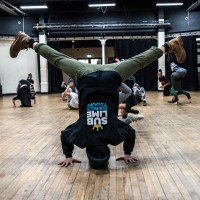 Uchenna Dance workshop Trinity Centre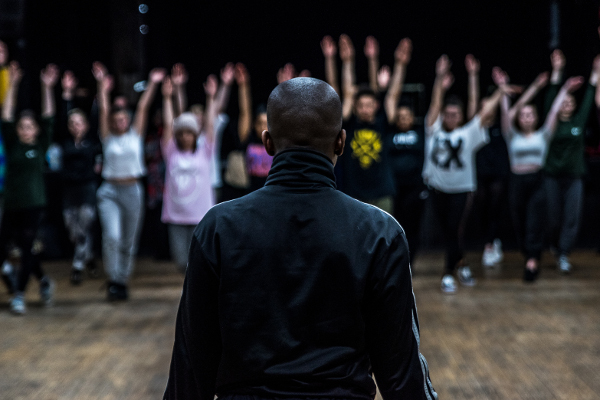 Uchenna Dance workshop at Trinity Photo @ Khali Ackford
Through the Dance Connect project, Bristol Dance Futures, are pleased to announce the open call for four £8,000 residencies for dance practitioners.
The residencies will embed a Bristol based artist in a cultural, health, education or public 'setting' in order to create opportunities to get to know how these settings operate and, understand how creative practice can take place within the organisations priorities. Further to this artists are encouraged to find out how these spaces could understand more about the potential of dance.
On 24 Sept 2020 organisations and artists are invited to join a Zoom meeting to find out more about the opportunity including:
Hear about experiences of artists who have co-designed residencies within both arts and non- arts based settings
Hear from organisations who have hosted an artist residency
Hear about the interests of other artists and organisation
Explore synergies between what artists would like to do and what organisations would like to host Artists and organisations will have an opportunity to discuss their values, interests and the focus of their work, with the aim of forming partnerships between independent artists and venues/organisations.
Following the meeting there will be a call out to artists and organisations to submit a joint application for a residency idea to be part of the Dance Connect project by October 30th 2020.
About Dance Futures
Bristol Dance Futures - is a consortia of South West arts organisations and practitioners - to develop the city's dance offer. The group is working together to grow investment in dance, and includes Emily Williams (Theatre Bristol), Rhiannon Jones (Trinity Community Arts), Kieran Swann (Arnolfini), Nic Young (Circomedia), Helen Cole (In Between Time) and independents Gabbie Cooke, Deepraj Singh, Katy Noakes and Lauren Scholey. Deborah Baddoo, Dance Futures Producer will lead this development and develop Bristol's regional and national profile as home for dance.
Dance Futures supported by Arts Council England using public funding by the National Lottery.