Dance Futures: Investing in dance in the city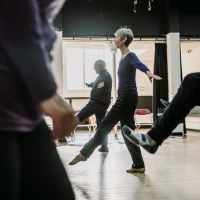 Dance in Bristol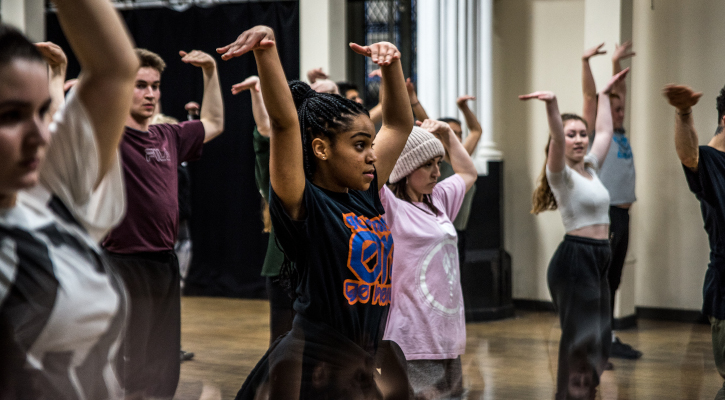 Rise Youth Dance take part in a workshop with Uchenna Dance at Trinity as part of IGNiTE. Photo @ KoLAB Studios.
Arts Council England have awarded a grant to Bristol Dance Futures - a consortia of South West arts organisations and practitioners - to develop the city's dance offer. The group is working together to grow investment in dance, and includes Mel Scaffold (Theatre Bristol), Rhiannon Jones (Trinity Community Arts), Kieran Swann (Arnolfini), Nic Young (Circomedia), Helen Cole (In Between Time) and independents Laïla Diallo, Katy Noakes and Lauren Scholey.
The partnership is pleased to announce Deborah Baddoo has joined the project as Producer to lead this development and develop Bristol's regional and national profile as home for dance. Deborah is a performer and choreographer, also artistic director of State of Emergency productions - a performance and production company supporting the development of Black dance, choreography and performing arts nationally and internationally. In 2010 she was awarded an MBE for services to British dance. Talking of her appointment as project lead, Deborah said:
"I am delighted to take up the position of Producer with Bristol Dance Futures and to help to develop the impact of dance in the exciting city of Bristol. As an experienced producer in dance working nationally, but based in the South West, I have been aware of the breadth and quality of dance in Bristol for many years and of all the hard work that has gone before in order to reach the point we are at now. Dance in Bristol is now at a pivotal point and I embrace the challenge of working with Bristol Dance Futures Steering Committee to raise the profile of dance in Bristol and to deliver the exciting Moving Bristol dance programme" Deborah Baddoo
Mel Scaffold, CEO of Theatre Bristol who helped to launch the project said, "It is a joy to announce that we are working with Deborah Baddoo to deliver this exciting project. The city is home to a huge community of talented dancers, along with thousands of people who watch and take part in dance every year. Moving Bristol will build on the passion and commitment of these communities, and the organisations who nurture them, with the aim of creating a city where every body can move and be moved by dance."
Through a two-year funded project, the partners will work together to develop a wide range of dance activity across Bristol. This will include the announcement of three focused Dance Hubs to support Dance & Health, Young People and Audience. There will also be opportunities for dancers to take on residencies in a range of cross-sector settings in 2020-2022.
Watch this space or get in touch with Deborah Baddoo on: dancefutures@theatrebristol.net for more information