by emma —
last modified

12/08/2021 12:06 PM
The Trinity Community Initiative
by emma —
last modified

12/08/2021 12:06 PM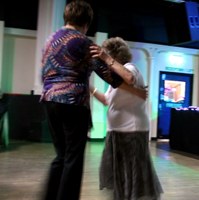 Our Gentle Dance classes are just one of many groups supported by the Trinity Community Inititative
The Trinity Community Initiative (TCI) offers free and subsidised hall space from 9am-5pm, Monday to Friday, to give individuals and groups space to run free activities, projects and events for the local community.
Aims
To get new ideas off the ground
To help community groups develop and grow
To provide a wider range of services for our local community
To support activities that promote social cohesion and inclusion
To promote and foster partnerships between groups
Who is it for?
Local, community, charity and voluntary organisations running a free public event or activity
Individuals who are looking to establish a new community project or activity
In order to qualify for the scheme your organisation must be a Member and pay the standard annual membership fee (£10 concessions / £20 individuals / £50 groups & organisations) - click here for details about Membership
What space is available?
Main Hall, Fyfe Hall, Graffiti Room, Meeting Room and/or Garden
TCI subsidises the use of the space only. If you have any other requirements, like equipment (PA, projector, screen) or refreshments, this may incur a fee. See space hire for more information on rates.
How long can an activity run for?
It will depend on what you're doing, our availability and the demand from other groups wishing to benefit from the scheme*.
If we need to change your booking, we'll give as much notice as possible, and try to find other suitable spaces or dates
*Access to TCI is cap at 24 hrs per year. Concessionary rates apply after cap.
How to apply?
Please send us a brief proposal (no more than two pages) outlining:
An introduction to you/your organisation's mission/purpose
What activity you'd like to run, and who it's for
What space/s you would like to use
The best dates and times for your activity – if known (including set up and take down times)
Any other information in support of your proposal
Email your proposal to info@trinitybristol.org.uk with the subject header 'TCI proposal'.

If your proposal is successful, we ask that you become a Trinity Member and to publicly acknowledge Trinity's support by including our logo in all your publicity (i.e. flyers, posters, website).
Please note that in order to overcome any issues surrounding liability to TCA, we request groups a 'peppercorn fee' of £1 for the duration of the activity.