In Focus: Pierre and Next-Gen Sounds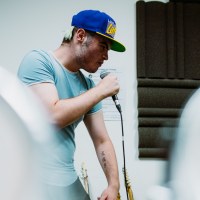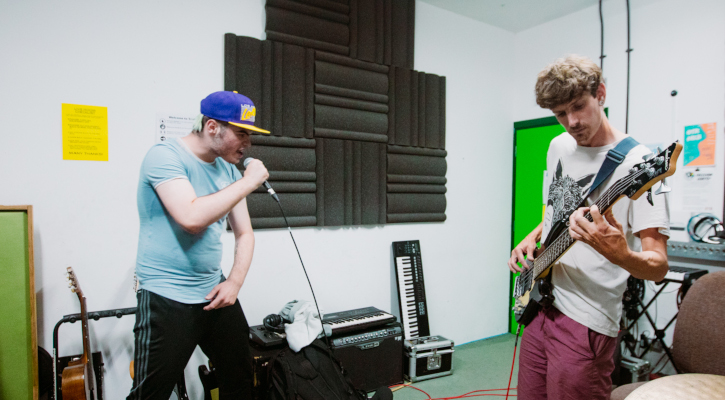 Next-Gen Sounds - Image Credit: Alastair Brookes
Trinity offers young people aged 14 - 25 a programme of activities to give them the opportunity to take part in drop in music-making sessions, 1-2-1 or small group music sessions in our studios. Through our Next-Gen Sounds programme, Trinity offers a supportive and creative space for young musicians of all disciplines and abilities to meet like-minded musicians, develop their craft and work on their musical projects.
"His confidence and self-esteem have moved on significantly, and I think lot of that is about him being successful at something. His ability to communicate effectively has definitely improved throughout the music sessions" - Support Worker
We caught up with Pierre, a young musician who has been participating in Trinity's Next-Gen Sounds programme, to see how access to music education has made a positive change to his skills, ability and overall mental wellbeing.
Pierre is a young man who experienced significant positive changes in mood, behaviour, sense of belonging, self-confidence, and communication skills through 1-2-1 music sessions and Next-Gen Sounds at the Trinity Centre. Pierre had been without an educational program for approximately five years, and he lacked a sense of community and routine in his life. These factors contributed to his difficulty in engaging with other activities outside of the music sessions. However, the 1-2-1 sessions and Next-Gen Sounds became the focal points of Pierre's weeks, bringing about a significant change in his mood and motivation.
According to Pierre's support worker, the sessions made a tremendous difference in his overall mood. He arrived focused and left feeling positive and fired up, expressing a desire for other similar opportunities to engage with music-making.
Next-Gen Sounds improved Pierre's sense of belonging and social interactions. He now considers the people he interacts with as friends, and he actively engages in discussions, particularly about music. This newfound confidence extended to other areas of his life. Participating in the sessions boosted Pierre's self-confidence, while performing and producing his music increased his belief in succeeding at something he loves, elevating his self-worth. Pierre's ability to express himself and communicate improved through the music sessions, he became more connected to the present moment, and progress in freestyling showed his growing understanding of appropriate language usage.
Attending 1-2-1 music sessions and Next-Gen Sounds positively impacted Pierre's overall well-being and happiness. He consistently expressed a strong attachment to the sessions, where he found a platform for self-expression.
Pierre's story demonstrates the positive changes that occur when individuals facing challenges find a passion and a supportive community. The 1-2-1 music sessions and Next-Gen Sounds at the Trinity Centre empowered Pierre to develop self-confidence, communication skills, and a sense of belonging, highlighting the transformative power of music and community engagement.