by sarah —
last modified

29/09/2023 08:59 AM
Vital funds for Jacobs Wells secured
by sarah —
last modified

29/09/2023 08:59 AM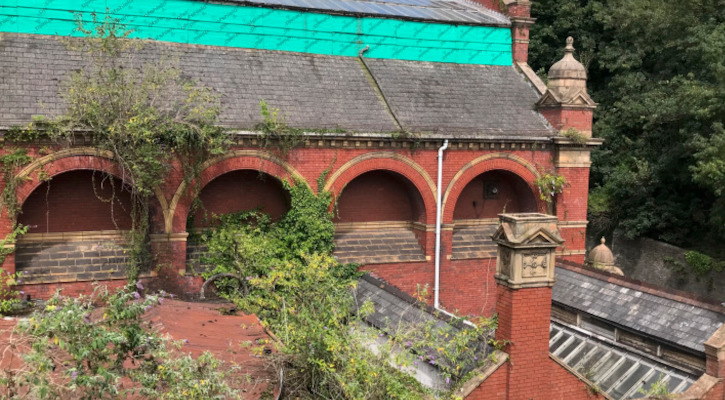 Jacobs Wells Baths, a dance centre for over 30yrs, has been closed for a number of years
The mission to restore Jacobs Wells has received a significant boost with grants from the Architectural Heritage Fund and the Sylvia Waddilove Foundation UK, aimed at matching the committed funding from the Nisbet Trust. This financial support is a crucial step towards reimagining and restoring the iconic Grade II Listed building in Hotwells.
The redevelopment project is being supported by specialist expertise from an experienced professional team including conservation-accredited architect, Corinne Fitzpatrick. Corinne has previously worked on projects including Clevedon Pool, Bridgewater Castle House, St. James Priory, and Tabernacle Kingswood, as well as supporting with a year long repair programme of works to the Trinity Centre.
Leading the design aspect of the project is Sean Redmond and the PH3 Design team who have a history of involvement in feasibility studies and capital design scheme's for the former Bristol Community Dance Centre, based at Jacobs Wells for over 30 years until they closed in 2016.
The structural engineering team from Mann Williams have been working on a similar restoration scheme to Moseley Road Baths. The team are being led by Nichola Dyer of Greenwood Projects, who are also providing Quantity Surveying services.
The team have commenced on-site surveys to assess the condition of the asset. These surveys will help identify costed works plans, which will include a phase of Emergency Works to stabilise the asset while the Trinity Team and the steering group work on developing an application to the Community Ownership Fund (11 October).
As part of our mission to restore the building we will be continuing to approach heritage funders to support Emergency Works alongside developing a full application to Community Ownership Fund – a £150m government scheme to save assets and amenities at risk of being lost.
Be part of future and help make the magic happen:
Share your story e.g. images / memories of space #savejwb or to info@trinitybristol.org.uk
Write a letter of support
Join us on one of our pop up events to find out more about our plans (20, 23 Sep)
Comment and vote on our Pol.is
Click here to join our mailing list to be kept up to date on ways to get involved
Click here to donate to the Jacobs Wells Baths Fundsurfer now