by sarah —
last modified

02/11/2023 01:14 PM
Understory: Mapping Social Connectiveness
by sarah —
last modified

02/11/2023 01:14 PM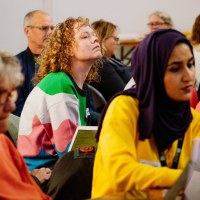 Understory Alastair Brookes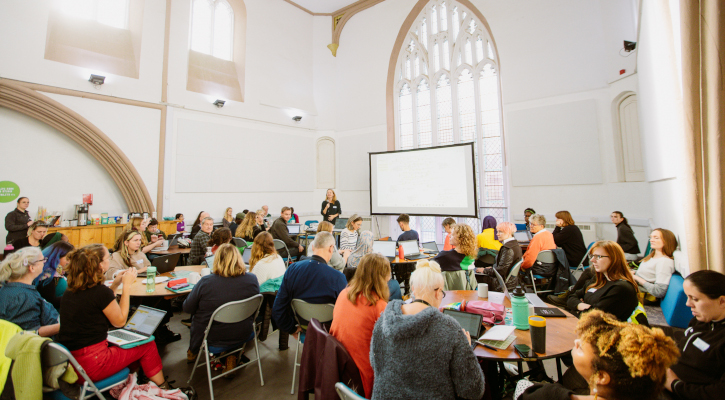 Understory Workshop. Photo credit: Alastair Brookes/KoLAB Studios
In Oct 2023 we collaborated with Onion Collective to deliver 'Understory' - an interactive workshop in which participants collectively create a digital map of social connections within the local community. The workshop, which took around 1.5hrs, was hosted by Georgie from Onion Collective.
We invited a wide range of local cross-sector organisations to participate in the workshop. Organisations represented ranged from those who are known to us to many had not connected to Trinity but are working within the local community. These included statutory services, Grassroots and DIY networks as well as community activists who are working in areas including health, activism, human rights and education.
During the workshop, the group answered a series of questions that created, in real-time, an interactive map projected throughout the session. The map, accessible to organisations who have taken part in the workshop will be an invaluable tool to help inform our plans as we go forward, and for all the other organisations who participated too.
Following the session, we hosted an informal networking opportunity which allowed people, many of whom had not connected with each other before, to meet and connect. In total, 63 people took part representing 38 organisations.
We will be hosting a follow-up for anyone who came along and people who were named on the map (and did not attend) so they can add to and build up the network.
This workshop is part of our wider commitment to working with our local community to create a relevant and responsive cultural offer. You can find out more about this vision here.