by sarah —
last modified

18/10/2023 01:49 PM
Restoration Levy
by sarah —
last modified

18/10/2023 01:49 PM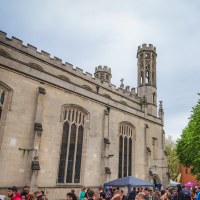 The Trinity Centre 2023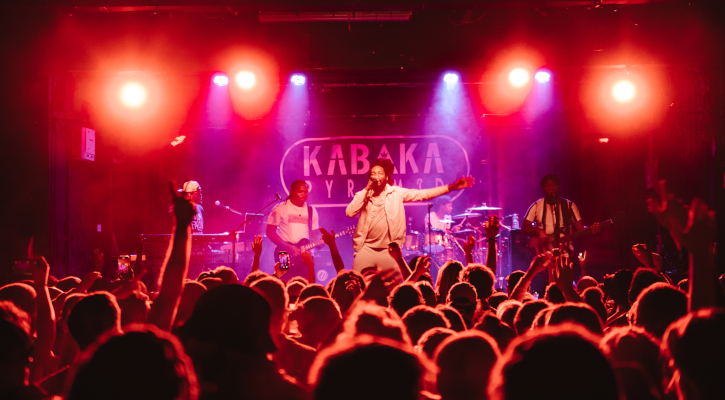 Kabaka Pyramid 2023. Photo credit: Khali Ackford
We are introducing a £1 Restoration Levy on every event ticket sold. This income will be used to create a dedicated fund for critical building works that will protect and maintain the Trinity Centre, a Grade II* Listed building and the grounds.
In Sept 2023, Music Venue Trust announced the UK is set to lose 10% of its independent venues by the end of the year. Like many grassroots music venues and arts centres across the country, Trinity faces unprecedented challenges due to the cost-of-living crisis, rising overheads and ongoing upkeep as a Grade II* Listed converted former-church.
The Trinity Centre is a space for a diverse multidisciplinary arts programme for over 73,000 people every year. Since the building has been in our guardianship, we have raised and spent over £3m in its restoration, to improve accessibility, maintain and enhance this vital community asset and invest in green energy solutions to reduce our carbon footprint.
As a registered charity, this Restoration Levy will be treated as a restricted heritage fund that will be dedicated to fulfilling our charitable mission, to preserve, protect and improve for the public benefit the Trinity Centre, formerly the Holy Trinity Church, and promote the heritage of this building.
Our aim is to continue to provide a vibrant hub where today's and tomorrow's generations can find joy in unforgettable concerts, electrifying club nights, community gatherings and immersive, impactful experiences. Your support through the Restoration Levy will help us to continue this legacy, helping us to raise over £40,000 each year, to:
Maintain and improve the Centre: In a typical year, we spend over £100,000 on maintenance, repairs and facilities management and our 2022 conservation survey estimates over £400,000 additional repair works will need to be delivered over the next decade. This Levy will help us to ensure our doors can remain open now and for future generations.
Improve accessibility: As a locally rooted community arts centre, we are committed to ensuring our activities are accessible. These efforts have been recognised by the Attiute is Everything Bronze Award and we continue to strive to remove barriers to taking part to ensure everyone has access to great arts and cultural experiences.
Enhance sustainability: We have installed solar panels and LED lighting to reduce running costs and carbon emissions and will continue to work to improve the efficiency of the building and ensure that our programme for the people comes not at the expense of the planet.
Thank you for being part of the journey.