Next-Gen Sounds Strikes a Chord with Young Musicians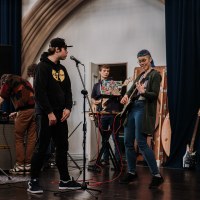 Image Credit: Alastair Brookes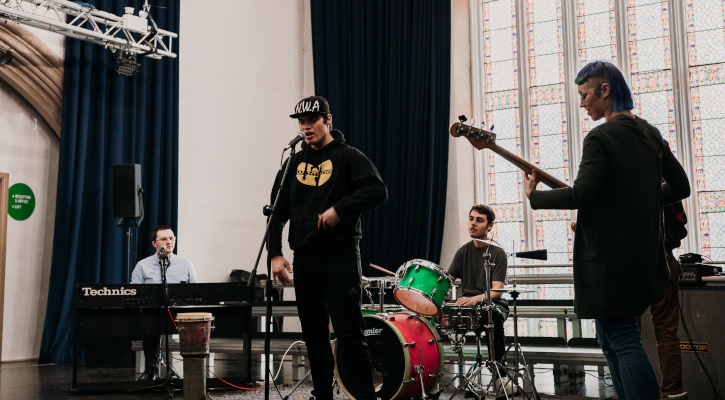 Image Credit: Alastair Brookes
Our Next-Gen Sounds program has wrapped up its first term on a high note. The weekly open access music session for young people has provided a supportive platform for budding musicians to hone their craft and showcase their talent. This term culminated in an impressive performance that highlighted the remarkable progress made by the young musicians.
"Though anxious in the beginning, I feel, after settling, that Next-Gen has become a star part of my weekly routine." - Next-Gen Sounds Participant
The end-of-term performance showcased the progress and achievements of the young musicians. In total, 17 young people engaged with Next-Gen Sounds over the term. During the showcase, the audience was impressed by the quality of the music and the energy and passion of the performers. It was clear that the young musicians had grown in confidence and skill, a testament to the program's effectiveness.
Next-Gen Sounds has proven to be a valuable resource for young musicians seeking a safe and inclusive space to express themselves, develop their skills, and meet other like-minded musicians. With 50% of regular participants being first timers at Trinity, the program has successfully attracted a diverse range of young musicians who may not have otherwise engaged with Trinity's programme. Participants have expressed their appreciation for the programme, with one stating "I wanted to come back! It's easy, no judgement, no pressure, it's fun."
The success of Next-Gen Sounds reflects Trinity's wider commitment to providing accessible opportunities for young people to engage with the arts. The programme has proven to be an invaluable resource for young musicians seeking a supportive environment to hone their craft. Trinity looks forward to continuing to support the musical aspirations of young people through this exciting programme.
Next-Gen Sounds continues every Thursday - click here to find out how you can get involved.